How to Successfully Engineer a High Ranking Global Web Site

How to Successfully Engineer a High Ranking Global Web Site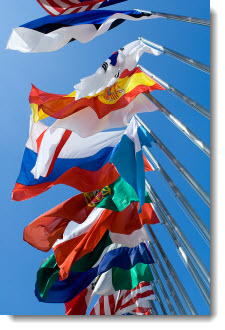 According to Google, the majority of users surveyed felt that having information and a Web site in their own language was an even more important buying factor than price.
There are many things to consider when deciding if you should take the plunge into a global Web site and the international SEO efforts that go along with it. The decision really depends on the purpose of your Web site, the available market for your products and services, and any factors which are specific to your business model.
Once you have decided to move forward with a multi-language and multi-national targeted site, you're going to have some work cut out for you. And if you don't do it right, you'd be better off not doing it at all.
One of the first considerations is whether you are going to have a multi-lingual Web site or if you are going to create separate Web sites on separate domains targeted at different countries. If your budget will allow, both would be best.
When creating a multi-language site, there are couple ways you can do it. You can allow visitors who arrive at your main site to choose from either a drop down menu, or have a row of flags representing the different languages in which your site is available (these are pretty much the accepted norm for language choice on a multi-language page). This enables you to market to people in different languages; it does not however, enable you to automatically rank well or at all in those additional language search engines nor target that market most effectively. The above method can be applied to a single site with subdirectories for different languages, such as: www.websites.com/en/ for english or www.website.com/esp/ for spanish or it can lead to different domains, which we talk about next.
As mentioned having separate Web sites to target a market with a foreign language, is improtant. First you need to conduct native language keyword res...