Your January 2020 Search Engine Bytes Digest

Is there an easy way to change ALT tags and image names in WordPress?
I

have run the SEO page audit and it suggests adding the keywords in the ALT tag and in the image file names.

The site is on WordPress, so do I just alter the ALT tags in the image library? And, is there an easy way to go about altering the existing image file names?
Answer:
Yes, you can change the image alt text using the media library functions by clicking an image and adding it in the attachment details.
However, by default, you can NOT change the image file Name once it's uploaded. So, that means you need to rename images before uploading them to the media library. It would be nice if there were a plugin that enabled you to do that but, unfortunately, we aren't aware of one being available.
Your only other option is to re-upload the image with a new file name, but you'd have to update every post/page where it's being used to point to the new file name/URL. This is not always an easy option but one that would work.

---
How will the new Chrome 79 browser handle 100% http (unsecure) sites?
I

understand from your reporting that the Chrome browser will soon be blocking mixed (http/https) content, but what if the entire site is running on http?

Will the entire site be blocked?
Answer:
The real answer is we don't exactly know what Google plans to do long term with HTTP websites. So far, we can tell you that your website will likely be accessible. However, all of your pages will be marked as Not Secure in both the search results as well as the Address Bar in Chrome.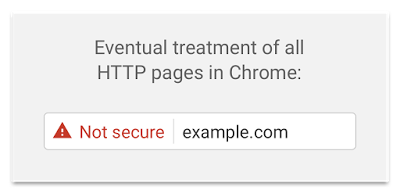 Yes, y...