The Entire May 2013 Advanced SEO Training Course Is Now Available!
Review It At Your Leisure in the Comfort of Your Home or Office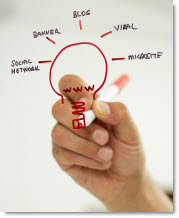 Ok, so you missed the course. Yes, it really was awesome. But you can still learn what everyone else learned because we recorded everything! ...and we edited out the glitches, coughs and pauses so you get only the meat and potatoes.
The package includes:
Three 45 minute Classroom Sessions followed by Q&A: The complete video is available for each session compatible for playback on your laptop, desktop, notepad, or iPad. Run times are as follows:

Session One – 83 minutes
Session Two – 91 minutes
Session Three – 82 minutes

Session Four — One mega-Q&A session that runs for 74 minutes
30 days of Unlimited Free Fast Track Questions: Honestly, it's hard to imagine you'd think of a question that wasn't already asked & answered in the course. But, if you do, then you can the ask the Trainers who taught the course just like the LIVE participants could. As you work your way through the classroom sessions, write down your questions. As they get answered throughout the course, check them off. When you finish the course, simply email any of your unanswered questions to us and you'll have your answers from the very same experts within one business day. (value: $49 per Fast Track question)
Here's What The Course Covers:
Microformats, also known as Google's rich snippets, soon to become an important ranking factor. Not only can they produce dramatically higher click-through rates, authorship and publisher snippets are essential to building your personal brand's trust with Google. In this category you'll learn everything you need to know about:

Schema.org vocabulary
marking up a product page
marking up a location
event markup
Combining multiple markups
Troubleshooting Markup Problems

Video Optimization is an essential skill regardless of whether you're an SEO, Web Designer, or Online Marketer. Not only is Video a powerful content tool, but the use of Video in ways that Google will like is critical to your success. In this category you'll learn everything you need to know about:

Youtube Video Optimization
Universal Search Video
Facebook Video and Power of Tagging
Open Graph and Microformat Markup
Video Sitemaps

Image Optimization is far more important that most people realize. When all else is equal between one site or another, it is often the image optimization that decides the advantage in rankings. By understanding every nuance and strategy for optimizing your images, you position your pages to take advantage of every little detail done right to create top ranking pages. In this category you'll learn everything you need to know about:

Core Ranking Fundamentals
EXIF Data and Geotagging
Image Sizes and Ranking
OpenGraph & Microformat Markup
Image Sitemaps
Troubleshooting Ranking Problems in Image Search

Google Penalties are to be avoided like the plague. But Google's moving target of 'best practices' doesn't always make it easy! That's why it's important to stay current on what's acceptable. The strategies that are working today could lead to a Google death sentence tomorrow! This section will teach you everything you need to know to remain in Google's good graces.

What's a Google penalty

(difference between ban and penalty)

Common causes of Google penalties

(why a sit gets penalized)

Different kinds of Google penalties

(manual vs automatic)

Checking for a Google penalty
How to unwind a Google penalty

(secrets of a successful reconsideration request)
About The Trainers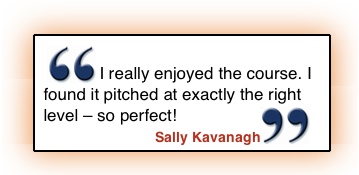 John Heard is one of the best SEO trainers in the world. He's the head of the SEN research department and our lead technical writer. Furthermore, John has been with Planet Ocean and SEN since the very beginning back in 1997. Along with Stephen Mahaney (SEN & Planet Ocean founder), John is THE original researcher on the SEN team. John has seen EVERYTHING! ...and he's got the resume to prove it.
His easy-going, patient, heartland style of communication puts people at ease. His complete and total grasp of everything SEO personifies EXPERT! You couldn't possibly learn from anyone better than John.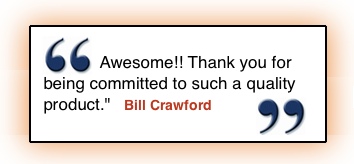 Casey Markee is Planet Ocean's Lead SEO Consultant (since 2004) and a San Diego SEO expert practitioner (since 1998). When Casey isn't unwinding Google penalties for clients or contributing content to SEN, he's doing SEO consultations @$750-$1000/hr. It's a privilege having Casey teach a section of this course. We're sure you'll agree as he reveals his in-the-trenches SEO expertise! ...illuminating the path for staying in Google's good graces or unwinding the penalty should your rankings fall off the proverbial Google cliff.
Course Materials Price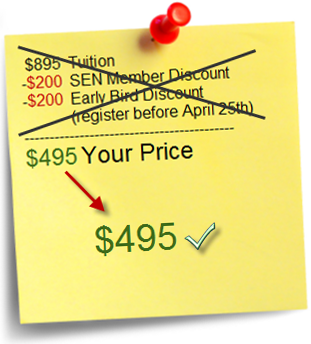 With the exception of a few non-SEN members and stragglers, $495 is what most of the LIVE participants paid. So, to be fair to them, we can't charge any less. But rest assured what you'll be learning is GOLD ...and you'll be learning every strategy and technique they learned BUT with the advantage that you'll be able to digest and review everything at your own pace and on your own time!
The Separation Is In The Preparation
As you already know, what separates the experts from the rest of your profession is knowledge! ...specifically applied knowledge. In five short hours you'll be armed with the kind of applied knowledge that makes YOU the expert and separates YOU from the rest of your competitors.
And, as you also know, the ROI of landing just one single client, or top-ranking your business both far and away exceed the cost of this course. So, I encourage you to get your copy of the Advanced SEO Training Course and participate in our MasterMind group because that's exactly the kind of preparation it takes to gain the separation you need to set yourself apart from your competition.
Complete the form below and start your Advanced SEO Training Course today! ...you'll be glad you did.