2019 Structured Data for WordPress Training – $199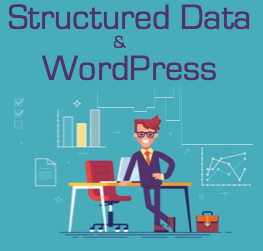 W
ordPress is the most used, most popular content management system (CMS) out there. And, its plugins come with a bunch of structured data "help" built in. Sometimes that's good. But very often it most seriously
isn't
good.
Question: do you know the difference?
Well, you better. Because Google expects you to. That is, if you're expecting good rankings and aiming for the coveted zero positions – featured snippets, answers, etc.
The problem is that more often than note the structured data markup code added by plugins or themes is bloated by default — not a little bit, but seriously (and also dangerously) bloated. For starters, there's code for page elements that are very unlikely to be relevant to your site.
In other cases, your WordPress theme or plugin adds structured data markup site-wide when you really-really do NOT want it to do that! ...anyway, you get the idea.
So, safely getting rid of all this built-in code bloat, while making sure that you also have the right stuff (with spoonfuls of secret sauce) to give you that competitive edge, is a VERY big deal! ...because, the structured data markup "help" that WordPress gives you by default could very-well actually be sinking your rankings!
So, here comes the Structured Data for WordPress Training Session riding to your rescue.
Training Session Run Time: 1 hour, 28 minutes
Within this session our SEN superstar, John Heard, teaches you the advanced strategies for solving the many issues you'll encounter when editing and adding Advanced Schema Markup to your WordPress site.
John shows you exactly how most of the WordPress themes and plugins automatically add obsolete, unwanted and even dangerous, penalty-worthy incorrect markup. Not only do these built-in problems cause critical errors with Google Structured Data Tests and Google Search Console, John says they'll also make you "look like a dodo" for using them.
Course highlights include...
How to find and remove unwanted Theme markup.

How to add back in only the specific markup that you actually DO want.
Which specific schema markup language you should be using.
The most important schema markup to focus on for getting rich results/rich snippets or an improvement in rankings.
How to get a thumbnail image displayed alongside your search listing.
The Ultimate WordPress Plug-in Guide — John's favorite list of plug-ins that can generate your schema markup for you!
Troubleshooting your schema markup.
About Your Trainer...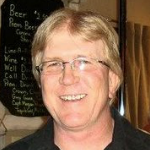 John Heard is easily one of the best SEO trainers in the world! He's been the head of SEN's research department since 1997. Even after 22 years, John continues to demonstrate an amazing quality of generosity and patience when sharing his vast reservoir of knowledge.
John has literally seen everything! ...and while we all admit that we can't know everything, John is our go-to guy whenever we run into something that we don't! If there's anyone out there who has a Mastery of All Things SEO, it's John Heard.

Keith Saye is your host.
As an expert SEO, Keith keeps the session running smoothly and prompts for clarifications while injecting perspective that facilitates the presentation in ways that ensure you're maximizing the strategic value of the content.
Note: this is the 3rd session in a series of three – the others being The WebSite Audit and Advanced Analytics which, together and along with their prerequisites, comprise our highest level, the SEN Masters Certification.
FAQ's
Why should I buy this session? Because this is the future of SEO, now and for the foreseeable long term. This is also an area where confusion reigns — so, being a Master of Advanced Schema Markup is truly an SEO superpower!

Imagine how impressed your clients will be when you show them the code-bloat that's hurting their rankings as you jingle the keys-to-the-code that can save them!

What if I think the session is bogus? Tell us, immediately after finishing, and we'll refund your $199. We don't want your money if you're not happy.

What's the format? Downloadable Video and/or MP3; There's also a .PDF document containing the session's reference links and relevant comments. This makes it easy to go at your own pace, as slow or fast as you like, with the ability to pause & rewind, to thoroughly soak up each and every fine detail until you own it!

What about support if I need it? If you still have questions, you can use our FastAnswers service for free! This means you'll have your answer within one business day. We're here to support you as you need it.

What qualifications should I have to get the most out of this session? Ideally you're a professional SEO with advanced training or experience who can follow directions and who pays close attention to detail.

What sessions, courses, or experiences would you recommend as prerequisite to buying this session? We recommend that you've completed, or have the equivalency of, Advanced SEO and Adv Local Search. Although not required, you would also benefit from having Advanced Analytics and WebSite Audit experience or training.
The sooner you do it, the sooner you'll have it all working for you! Complete the form below and get started today...