The Make or Break Facts About Reviews & Your Local Business

The Make or Break Facts About Reviews & Your Local Business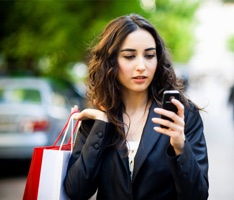 Most businesses have a love/hate relationship with online reviews and the sites that publish them. They LOVE it when they garner praise and plenty of stars and HATE it when the reviews show low ratings and voice complaints about products or service. They LOVE it when bad reviews are filtered out by Google and Yelp algorithms, but scream conspiracy when the good ones are not publicly visible. Love 'em or hate 'em, online reviews are here to stay and they can make or break your business in the same way word-of-mouth recommendations or condemnations can offline.
The Importance of Reviews to Your Business
When doing online research in preparation for selecting a local enterprise to patronize, reviews are exactly what searchers want to see. In the same way that they ask friends, neighbors and coworkers for recommendations on: a reliable transmission repair shop; kid-friendly dentist; or favorite rib joint, they're now seeking out that same information from online communities.
Word of mouth marketing, which has always been a prime driver of new customers to local businesses, is now magnified across the Internet to include everyone with access to a PC, tablet or smart phone. Your customers are talking to each other and those that aren't talking are still listening!
Small business owners who aren't actively marketing on the Internet are impacted by online reviews and ratings whether they want to be or not because even enterprises without websites are being talked about online. Since potential customers consider reviews when making buying decisions, it's no longer possible for businesses to stick their heads in the sand and ignore them. Every business needs to create and maintain a system of monitoring and managing its online reputation.
Search Engines Love Reviews
All businesses and those who market them must get used to the fact that reviews are not going away - not ever. Local search engines actively seek out and display reviews because they realize this information is what shoppers want to...