10 Simple Steps to Ensure an Easy PPC Transition From Yahoo to Bing

10 Simple Steps to Ensure an Easy PPC Transition From Yahoo to Bing.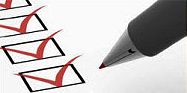 On August 18th, the gun sounded and the Bing/Yahoo Search Alliance was official for US and Canadian search. You've read the reports, heard the rumors and are still left thinking..So now what?! Next came the October 27th announcement from Yahoo that all PPC ad transitions for the US and Canada have been completed.
So, if you're still standing shell shocked then you'd better wake up and figure out your next move because Yahoo Search Marketing accounts are already changing to read only! It's time you logged into Microsoft adCenter and began managing your newly moved campaigns. We're here to take some of the guess work out. Just follow these 10 essential steps to ensure transitioning your active Yahoo PPC campaigns to Bing goes smoothly and successfully.
Step One: Perform an Analysis.



How is your adCenter setup compared to your Google AdWords? For some of you, you may already be setup in adCenter, and for others, you may not have an adCenter presence at all. Pick the search engine at which you have the most complete profile and presence setup, and then setup adCenter accordingly. One tip I've heard is that you can filter all of the keywords that have been clicked on in the last year, and export those as a spreadsheet, and set them up in adCenter.

Step Two: Choose an Option and Game Plan for Your Campaign Transition.



There is more than one way to skin a cat. If you already have an adCenter campaign, you could basically just add to your existing campaign. If you don't, and you have a comp...