5 Great Keyword Discovery Tools You Can Use for FREE

5 Great Keyword Discovery Tools You Can Use for FREE

Keywords are the cornerstone of search engine optimization and Internet marketing. Keyword Discovery is arguably the most important research you can do. But finding the best keywords can be challenging unless you have great tools and know where to look.
So, let's pull back the curtain and reveal the secrets.
#1 Keyword Tool — Google Related Searches
One of the best (and fastest) sources for keyword research is Google's Related searches located at the bottom of each search results page.
For example, if you search the term smoothies and then scroll down to the bottom of the page, you'll see a list of Related searches — something like this: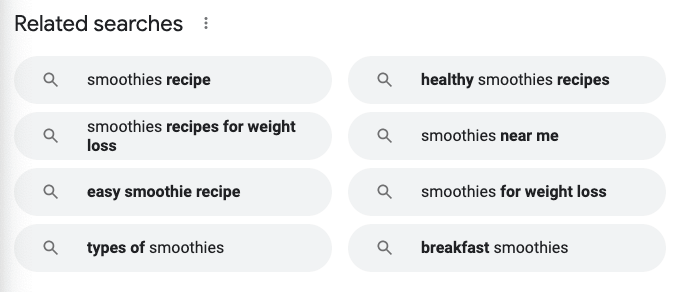 Here you'll see that Google helps refine the search for smoothies by showing what Related searches people are currently associating with the keyword smoothies:
Related searches — Google
smoothies recipe
smoothies recipes for weight loss
easy smoothie recipe
types of smoothies
healthy smoothies recipes
smoothies near me
smoothies for weight loss
breakfast smoothies
After you've finished mining Google for