5 Tips to Drive Thousands of Facebook Ad Clicks to your Website

5 Tips to Drive Thousands of Facebook Ad Clicks to your Website
I

keep hearing about the awesomeness of Facebook Ads, but I've never had great results. Specifically, we want to use Facebook to drive web traffic to our content. We think our content is great but our ads don't seem to be performing well. We are averaging a couple of dozen clicks a day but nothing impressive and our CPC only seems to be rising. Can you help?
Answer: Facebook Ads can be daunting, especially since there are so many different objectives from which you can choose. Take a look at this graphic below. You can see that ads can be run across nine different objectives. You can run ads to drive "likes" to your pages, installs to your app page, promote an offer and even drive video views. But what we will focus on here is the "Clicks to Website" objective that's highlighted.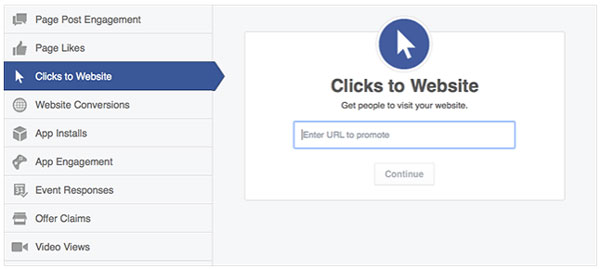 The first thing to know about Facebook Ads, regardless of which ad objective you choose is that all of the campaigns involve four things:
Choosing an ad objective -

(from the list above)

Choosing your campaign budget
Choosing your Facebook audience
Choosing a placement for your ad -

(desktop newsfeed, mobile newsfeed, right-column, etc.)
For the sake of this resource we won't go into granular detail on how Facebook Ads work. If you want a primer on Facebook Ads and an overview on all the ad types and how they function, we recommend checking out this Beginner's Guide to Facebook Advertising as well as Jon Loomer's detailed Facebook how-to resources. Both provide incredible introductions to the...