7 Kick-Ass Wordpress Plug-ins, Tricks & Tips to Combat Spam!

7 Kick-Ass Wordpress Plug-ins Tricks, & Tips to Combat Spam!
W

e had a consultation with a client that had closed all commenting down on their blog due to comment spam. As you've advised us in SearchEngineNews, this is going to prevent them from taking full advantage of the Google Freshness Update. What can we do to improve their blog and eliminate as much comment Spam as possible so they feel confident allowing comments once again?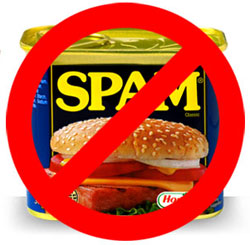 Answer: This is a common problem, and it's especially common to those who are relatively new to blogging. It's hard enough to convince clients to add a blog; after a week they log-in and there are already dozens of spam comments awaiting moderation. Unfortunately, in many cases the client decides to unilaterally turn off comments.
The result? No comments generated, no repeat pings, and as you mentioned correctly in your question, a very decreased Google Freshness algorithmic impact!
Managing client expectations is VERY important in preventing the above from occurring. You need to advise the client right away that spam comments are a part of having a blog, but they can be effectively managed.
However, managing expectations is all about preparation. If you aren't implementing into your client blogs this list of kick-ass Wordpress anti-spam tips, tricks and plug-ins - that needs to stop now!
1. Download and Activate Spam Free Wordpress: This is a GREAT plugin that will nearly eliminate 100% of comment spam in your blog. The best part about this plug-in is its reputation for generating zero false-positives. Our advice is to actually install this plug-in before anything else and give it a test drive for a week or so. If you like it

(and we think you will)

you probably won't need to do much of an...