A Pro's SEO Guide to Servicing Local Retail Niches

Local Search Niches Are Ready For the Picking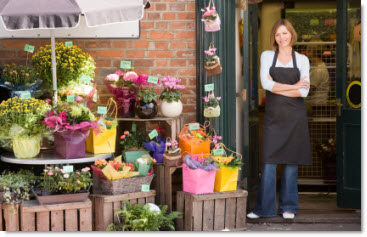 It's a fickle world that we live in. Our once thriving economy has been reduced to a shadow of its former self, unemployment is up (way up) and the dollar is down (way down). Many local retail businesses have already closed their doors and those that remain open struggle to do so.
Consumers are spending less and retail stores can't rely on new product lines to increase revenues. Using marketing campaigns to bring existing customers back into the store, while effective, is not enough to bring in a profit. Simply put, what worked yesterday is barely working today and for sure will not work tomorrow!
The good news is that the answer to the problems local retail shops are having is simple and within their grasp...it's you! With more and more of their competitors closing shop, customers are there for the taking, and you are just the person to show them how!
To be profitable, retail businesses need to leverage Local Search Marketing to broaden their customer base because advertising in the local newspapers and print yellow page ads just isn't cutting it anymore.
In case you are unfamiliar with Local Search Marketing, it is when you use the Internet to advertise local retail brick-n-mortar stores. Online Maps, Internet Yellow Pages, Local Business Directories, Geo-Targeted PPC Ads, as well as Natural Search Results (when geographical qualifiers are used along with a product or service) are all part of Local Search Marketing.
The Golden Opportunity
While there are many chain stores, there is still a plethora of local retail mom and pop shops. In the past small mom and pop companies avoided doing businesses with large advertising companies and when it comes to their Local Search Marketing needs it will be no different. These small companies are going to gravitate toward other small marketing companies that are either specific to their community or to their industry.