Are you thinking of buying .edu backlinks for your site? Read this first.

Are you thinking of buying .edu backlinks for your site? Read this first.
I

've been contacted by a company trying to sell me .edu backlinks. They say that Google treats these differently than regular links and that they will boost my rankings. However, they want to charge me a monthly or yearly rate for these links and it's not cheap. Is it worth it to do this and if not, is there a way I can find .edu backlinks on my own?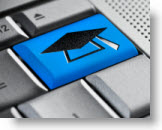 Answer: The topic of .edu backlinks and their perceived ability to increase your rankings organically has been a hotly debated topic in SEO circles for years. Many SEOs believe that because .edu backlinks are usually non-commercial in nature, finite in number and tightly regulated, these links are by their very nature, more trustworthy.
The idea of TrustRank as a component of link quality has been around for years. The concept states that some domains are just considered more authoritative by their very nature and that outgoing links are in turn considered to carry a heightened weight of trust. This increased trust can then result in a boost in organic rankings for the linked to domain.
This sounds great in theory and it certainly makes sense. Since educational domains are generally educational content pages that don't link out for monetary gain, outgoing links from such domains should carry more trust in general and thus more weight organically, right?
Not so fast. According to an early 2009 Google Webmaster Help thread, .edu links aren't all they're cracked up to be:
"Backlinks from .EDU domains generally do not get additional credibility from Google"
The above statement by noted Google Engineer JohnMu is just one of several statements from Google's own help forums that cover this topic.
Here is another...