Bing vs. Google Adwords: Who has the best traffic?

Bing vs. Google Adwords: Who has the best traffic?
I

'm trying to sell my client on the needs of pay-per-click (PPC) for their small boutique winery site. Specifically they need to know what the difference is (if any) between MSN's Bing and Google Adwords with regard to overall traffic quality. Is there one specifically that may perform better for them?
Answer: That's a good question and certainly one your client is right to ask. Both the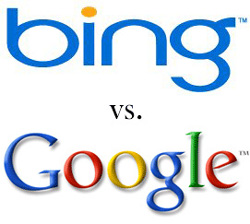 Bing and Google Adwords paid search programs have clear traffic-quality strengths and drawbacks of which the average advertiser should be aware.
First and foremost is a discussion of both the overall quantity and quality of paid search traffic each program can send to a site. Although Google currently controls around 77% of the US search engine market share to Bing's 10%, general consensus has always been that Bing traffic is of higher-quality (followed a close 2nd by Yahoo).
In fact, as we covered in our August SES Updates section on Bing, ad click rates between Bing & Yahoo in comparison to Google showed a noticeable differential.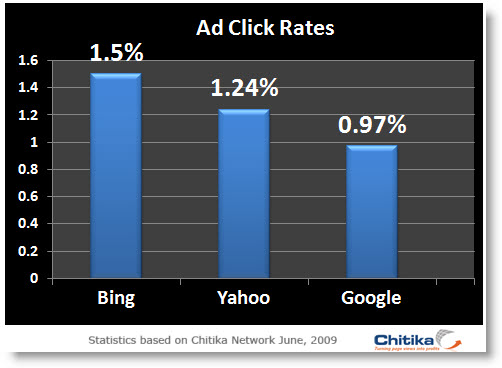 Now that Bing has agreed to combine with Yahoo and expand its particular brand of search, that should mean similar conversion rates on a larger audience going forward. This would seem to make the quality of traffic issue a clear win in Bing's column. Further, this will increase Bing's share of search percentage from 10% to 19% overnight once the deal is formally implemented. Still a far cry from Google's 77% but noticeable gains just the same.
The click...