Does Google ever totally forgive a site for being penalized?

Does Google ever totally forgive a site for being penalized?
I

have a site that is just now recovering from a Google penalty. We haven't returned to our original positions and it's been several months. Does Google ever totally forgive a site from being penalized? What can I do to get back in their good graces and get our previous top rankings back?
Answer: It used to be that if you weren't the victim of a Google penalty at least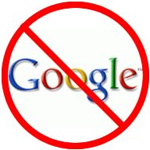 once, you probably weren't trying hard enough to market your site. These days, Google penalties are becoming so commonplace that many site owners don't even realize they have triggered one until weeks or months down the road. Most owners still aren't sure what they need to do to recover from a penalty or how long such a recovery may take.
It appears that you did recognize the penalty and we assume you did fix what you believe where the offending issues and then submitted a reconsideration request with Google through your Google Webmasters account. As a brief overview of Google penalties and reconsideration requests, make sure to visit our recent article titled:
The Ultimate Guide to Avoiding Google Penalties
Unfortunately, Google is notorious for being incredibly tight-lipped with site owners who have triggered a Google penalty. If your original rankings haven't returned and it's been several months since you submitted a reconsideration request you may be suffering from one of the following:
You haven't yet corrected all the issues that led to the penalty in the first place - or


Google has changed its ranking algorithm over the last several months and this has impacted your rankings

(post-penalty)

.