Help, I need to sell my Web site! What do I need to know?

Help, I need to sell my Web site! What do I need to know?
I

have a PageRank 5 Web site with hundreds of quality incoming links and a very rich lead generation business model. I'm interested in selling the Web site and my business. How can I calculate the value of my site and facilitate its possible sale?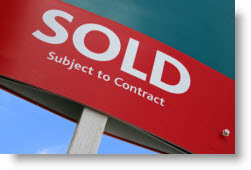 Answer: Great question! To get the most value out of your Web site you have to quantify its strengths to prospective buyers. The two main areas you need to focus on when calculating value includes both SEO AND traditional fiscal factors.
When calculating your site from an SEO viewpoint the following characteristics should be considered and measured:
Domain Name - Do you have a popular target keyword in your domain name?
Age of your Domain - How old is your domain? Domains registered before 2000 are highly valuable.
Incoming Link Profile - Do you have a strong backlink profile containing links from hundreds of unique, high-quality, authoritative domains?
PageRank Value - Does your site have a high PageRank value (a PR 5 or above is considered very strong)?
Traffic Rank - Does your site get a lot of daily unique visitors? Does it have a strong Alexa Traffic Ranking?
Advertising Income - Do you sell AdSense or other advertising revenue on your site? If so, will this income continue at similar levels for new owners in the future?
SEO Rankings - Do you have multiple strong keyword rankings in Google, Bing and Yahoo? More value is given to sites with a history of stable Top 20 keyword rankings.
Social Visibility - Is your site buzz-worthy? Is it bookmar...