How do I use KML to create customized geo-content for Google Maps?

How do I use KML to create customized geo-content for Google Maps?

M

y company has recently started using KML to create customized geo-content and sitemaps which are compatible with Google Maps. Is this new format advantageous and something that will give value to our customers and site visitors?
Answer: The short answer is, yes, and yes.
As you probably know, KML (short for Keyhole Markup Language) is fairly popular and Google Maps has already provided detailed information to users who want to incorporate KML elements into their current mapping capabilities (Google Earth, Google Maps, or Google Maps for Mobile). KML is an XML grammar and file format for geospatial data. Its name is taken from the string of US Keyhole spy satellites from which this data was originally taken.
We certainly think KML's ability to allow users to create their own geo-content around points of personal interest, landmarks, or descriptions (as shown in the screenshot below) is a great tool. We definitely think it's a great move on your part to use the technology and it will certainly become more widely accepted in the future. You are ahead of the curve.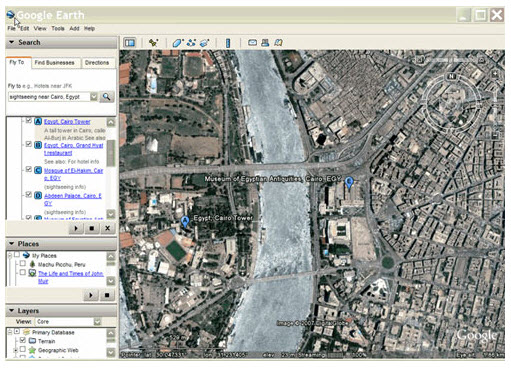 Make sure to visit Google Maps Support for more information on KML. For a detailed KML overview of the more popular KML tags and features visit the Google KML Tutorial online.

We definitely see KML customized geo-content as advantageous and NOT a waste of time. Anyone who isn't currently using KML to add customized geo-data to their site maps is missing the boat.

...