How My Agency Closed $74k in New Clients Last Year

How My Agency Closed $74k in New Clients Last Year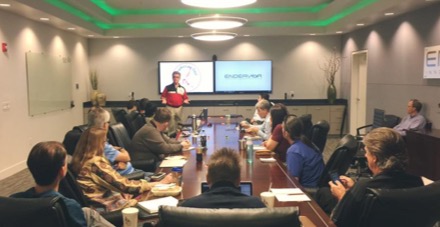 As you know client turn over is always an issue with any SEO agency. Ironically, sometimes the better you are - the quicker that client walks away convinced that those #1 rankings will last long after you're gone.
Well, over the years I've tried a lot of new (and sometimes crazy) things to drum up new business but nothing works as well as self-hosting what I like to call 'Lunch & Learns'. The good news is that they're simple to pull off and in this article I'm going to share exactly how to impress AND close new clients right on the spot.
Organizing the event
Don't be the only expert in the room. Thanks to SEN, we have discovered again and again that we ALWAYS have more Local and Organic SEO knowledge than any competitors that may show up in the room. So, in addition to the small to medium business owners, we love to invite Website Designers, Programmers and Advertising Agencies. This builds our audience and shows our ability to manage a project from beginning to end through collaboration. Before the meeting begins, we will usually have 30-40 minutes for networking, and then we will begin our presentation. While we are the 'presenter', we do encourage the other businesses to ask questions and interact.
Picking the right space is important
We've found the ideal room has a nice big conference table, large monitor display and a good sound system. We like small groups so we can keep it intimate and answer questions. Interaction is important and we encourage it (to a degree). Typically, we offer free knowledge events, but we limit the attendance to the first 35 people in the room and limit the actual presentation to 45 minutes. We always have food and drinks available at a Lunch & Learn, typically pizza or finger sandwiches and soft drinks and water.
Advertising for your event
Who do you target?
We typically don't target a vertical. We have done that in the past and have experienced problems when that specific vertical takes a downswing in the economy. We do, however, focus on small businesses that have between 1 and 25 employees. That seems to work for us ...