How to Build a Landing Page That Converts with Four Simple Elements

6 Must Have Elements to Creating a Landing Page that Converts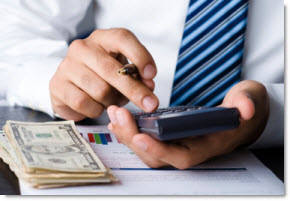 Your landing page can make or break your business. If it fails, then your profit falls off a cliff. You frustratingly end up throwing away your time and money on bringing in traffic that goes nowhere.
However, on the flip side, if your landing pages succeed in converting visitors, then you can leverage every click to your advantage...all the way to the bank.
In this article we'll break down the core elements of building a landing page that converts and show you how to create one yourself, step-by-step. The process is easier than it may sound and once you have a clear strategy and the right elements in place you'll be bringing in more conversions in no time.
A landing page (or sales page, or lead capture page) is a Web page that appears when someone clicks on either a link from one of your ads or a link from something you've optimized for SEO, Social Media, Email or any other method you're using to drive traffic to that page. It's the page they "land" on after performing a specific action. You can have multiple landing pages in a sales funnel.
Note: Many people new to online marketing often mistake a landing page for the home page - Not so! Some ads link to a home page, but often the elements that go into a proper landing page are much more complex than that; its sole purpose exists to get more conversions, rather than provide consumers with general information much like a homepage does.
The landing page should serve a few purposes, but most importantly it exists to drive conversions (and conversions can be any action you desire them to take once they hit the landing page, whether that is to buy something or simply fill out a form is up to you).
Know Your Audience
Before we delve into learning about landing pages, let's address a couple things about the people you're targeting, namely, your audience:
Know your audience.

In just about every method of marketing, you've heard ...