How to Create and Promote Buzz to Turbo Charge Your Web Site Rankings

How to Create and Promote Buzz to Turbo-Charge Your Web Site Rankings!
Creative content and promo strategies for the professional SEO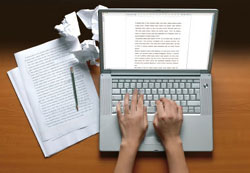 If you've done any search marketing in the last decade, you've probably heard the phrase content is king, first coined in a 1996 essay in which Microsoft's Bill Gates made this prophetic statement about Internet growth...
"Content is where I expect much of the real money will be made on the Internet..."
As professional SEOs, we have experienced firsthand how important the quality of content within the design and marketing of the average Web site can make or break its online fortunes. Simply put, sites offering original content-oriented tools, resources, and detailed product or service information covering their specific niche are more successful.
So what's the secret sauce of their success? Answer: it's the buzz.
In order to generate the incoming links that power top rankings, and result in traffic, you must provide something of value to which bloggers, searchers, social media power users, and Web site publishers can link. You want to create content so valuable and buzz-worthy that they will actively seek you out! And the first step in creating great buzz-worthy content is learning how to spot and emulate the best of these content-rich sites.
Recognizing Content-Rich Sites When You See Them
Let's examine the following three sites to see if we can identify why other sites would want to link to them.