Is there any a benefit to having a LinkedIn Profile?

Do I need a LinkedIn profile?
I

am debating on whether or not I need a LinkedIn profile. What's the benefit of creating a LinkedIn profile? Is it worth my time and if so what's the best way to set it up...and optimize it for the search engines?
Answer: Having a LinkedIn.com profile is very beneficial, on many levels. One of the most strategic benefits is that LinkedIn is great for individual and corporate Online Reputation Management. A complete and professional profile on LinkedIn looks good and typically ranks on the first page of the search engines (when done the right way, of course). In other words, a LinkedIn profile is a search-engine-respected, page that can sit in the valuable real estate of yours or your company's namespace (aka the search results for your name).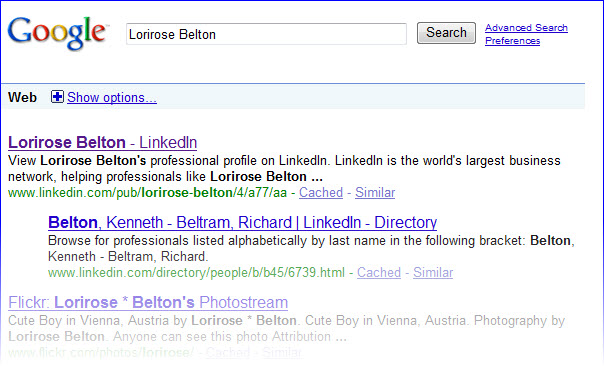 Did I mention that LinkedIn follows links? Yup, point some links to your LinkedIn profile and build up its link popularity and pretty soon you've got another opportunity to pass link juice from an authority site to the site of your choice. As usual, be sure that whatever you link to from your profile makes sense.
Setting up a LinkedIn account is fairly easy, however, you need to think about what you want to use it for. The smart way to set up your profile is to make it work two fold for you. One as a linking opportunity and another as a trusted business reference. This means that it'll take a little longer to set up and you'll want to think of it as an online resume.
A LinkedIn profile could easily be someone's first impression of you and your business, and if you do it right - it'll be a great first impression. LinkedIn is widely utilized in the professional world as a type of business card. It looks far more professional than having a MySpace, Facebook o...