Looking to Boost your Domain Authority? Here are some Tips!

You're busy... It's nearly impossible to keep up to date on everything including the content here at SEN. We get that. So, to do our part we're spotlighting this content originally from the June 2016 issue. Why?...Because our users have pushed this piece as one they found most useful and we wanted to be sure you had a chance to leverage it as well.
Looking to Boost your Domain Authority? Here are some Tips!
W

e understand that a high domain authority has a strong correlation to higher organic rankings. As such, we are trying to boost a client's domain authority and want to make sure we're getting the most of out our backlinks. But is it just link-related? And what tips can you give us?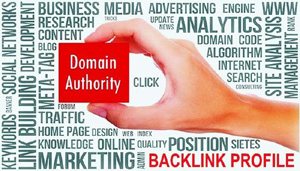 Answer: This is a very good question and you are absolutely correct to concentrate on a metric like Domain Authority (DA). First, let's quickly define what this is. When people mention Domain Authority they are usually referring to the Moz metric that was invented years ago.
Here's how that is defined on the Moz site:
"Domain Authority is a score (on a 100-point scale) developed by Moz that predicts how well a website will rank on search engines. Use Domain Authority when comparing one site to another or tracking the "strength" of your website over time. We calculate this metric by combining all of our other link metrics-linking root domains, number of total links, MozRank, MozTrust, etc.-into a single score."
The super powerful sites like Facebook, Google, YouTube, Wordpress, etc. have DA scores of 100. Average sites may have a DA score of 30-50. Basically, the higher the DA score, the higher the likelihood your site has strong traffic and high search engine rankings.
In the case of Moz Domain Authority, the scale is logarithmic-based. In other words, it is easier for a site to move from 20-30 than it is to move from 70-80. Moz DA also uses 40+ factors to determine the scor...