Manage your Online Reputation in Real Time with Yext Rep.

Manage your Online Reputation in Real Time with Yext Rep
I'

ve been setting up and managing local search and social media profiles for my clients as you have suggested. However, it's getting cumbersome to monitor them all individually for new comments or updates. Is there a service or software option you can recommend that will allow me to manage a client's online reputation in real-time and through a uniform interface?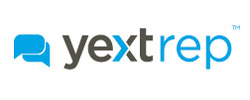 Answer: For mid to large-sized businesses or a situation like above (managing the reputation of more than one business), having a third-party solution to monitor online reputation is key. Most local consumers will check out a company online before they decide to buy. Local review sites like Yelp.com, Google Places and Yahoo Local, will allow consumers to post reviews about a local business. Monitoring these reviews to ensure correct company representation is a key part of local online marketing.
As mentioned, this can be very time-consuming. There are literally dozens of local review sites and social media platforms that a company can use to maintain its reputation. How does one effectively monitor them all? Enter the Yext Rep system.
Yext Rep is a reputation management tool that is specifically geared for local business owners. It will aggregate results from the most popular local review and social networking sites and deliver them in one easy-to-use dashboard in real time.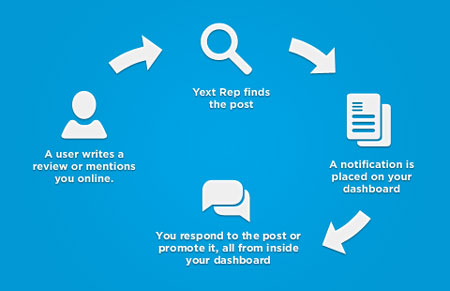 Yext Rep aims to provide three specific things with its interface:
1. It aims to provide accurate listings from popular social media and local review sites.


2. It provides an active listening environment that allows business owners or social m...