META Descriptions ARE important for SEO. Here's why!

META Descriptions ARE important for SEO. Here's why!
I

thought META descriptions were of no value to SEO as Google doesn't use these in rankings. Is that still the case? Should I still include them in all my pages and if so, should they all be unique?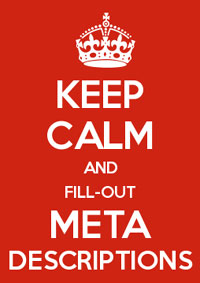 Answer: You are correct that Google does not use META descriptions algorithmically as a ranking factor. This was a change Google announced in 2009 on their official webmasters blog:
"Even though we sometimes use the description META tag for the snippets we show, we still don't use the description META tag in our rankings."
Nevertheless, it's a well-accepted fact that having good, well-written META descriptions can and do inform the snippet (the descriptive text that Google will show for your individual pages) and greatly impacts click-thru rate by prospective visitors.
And that's not the only benefit. META descriptions are in our opinion SUPER important for SEO for a variety of reasons, including:
If you don't fill-out the META description Google can and will pull and display content from the page that you don't control. (Confirmed initially in this September 2011 video Q&A).
Google will display a maximum of 160 characters as the descriptive text for your site, you WANT to control those 160 characters.
When Google displays META descriptions they BOLD target keywords in the description, which again, you can control.
Well-written META descriptions with clear call-to-actions result in ...