Naturalize your backlink profile and avoid trouble with Google

Naturalize your backlink profile and avoid trouble with Google.
W

e are doing a lot of concentrated link building on a client's site to specific pages tied to specific keyword phrases. I'm confused as to how best to do this. We don't want to trigger a penalty by having all the incoming links look the same or go to the same page. What tips can you give us here to prevent problems in the future?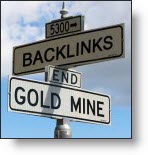 Answer: You are right to be cautious. Overzealous link building using non-varied anchor text is arguably the most common method by which to trigger a Google penalty.
More specifically, link builders who tend to concentrate on a narrow list of anchor text all going to the same page can generate an unnatural backlink profile. This can in turn lead to the tripping of filters with Google and the other major search engines resulting in problems at your end organically.
For example, you may have a client targeting the keyword widgets and decide to build in hundreds of links targeting this exact anchor text all going to the same page on their site over a short period of time (days or weeks as opposed to months). Unfortunately, the most common result from this practice is an automatic filter being applied to your site which may sandbox the targeted linking page/keyword combination and drop your organic rankings noticeably.
Even worse, it could trigger a manual review at Google's end by a Search Quality Engineer resulting in new issues being discovered on your site, not remotely related to the initial anchor text. In fact, this situation is VERY common and we field questions from affected subscribers on an almost weekly basis within our Online SEO Support system.
To avoid a similar situation affecting you in the future, first monitor and benchmark your backlink profile with your Site Strength Indicator Tool before beginning any sort of concentrated l...