Finally! A Secure, Encrypted Email Provider That Doesn't Exploit It's Users

Finally!


A Secure, Encrypted Email Provider That Doesn't Exploit It's Users
Back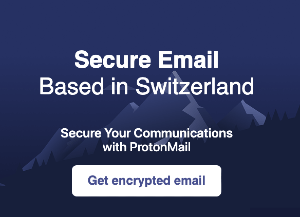 in 2004 I was one of the very first people to sign up for Gmail. It was just before Google filed its initial public stock offering.
In those days, I was a fan.
I had totally bought into the founders' don't be evil mission statement. I not only enthusiastically embraced Gmail when it launched, I also touted it to all of my friends.
Today it may be hard to believe, but it was a very different Google back then. The founders, Larry and Sergey, were so idealistic and innocent. And they promised to make Google a very different company than the one it actually turned out to be.
Prior to then, I was using Eudora to download email from our company's server onto my computer in order to read it. This meant confining my email to a single computer. But Gmail's new webmail service enabled me to forward all my company email to my Gmail account where I could then access it from any computer. At the time, the convenience seemed to outweigh the tradeoff of ad-targeting. Besides, up to that point Google really hadn't done anything that seemed evil. So, I trusted them.
Fast forward to today...
boy, was I stupid!
As is the case when ANY company goes public they always gravitate toward what's best for the stockholders – and Google most certainly did that. Today, Google Search and G...