2021 Checklist to Protecting Traffic & Rankings During a Website Redesign!

2021 Checklist to Protecting Traffic & Rankings During a Website Redesign!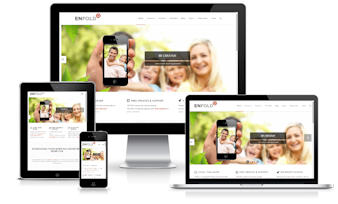 Every website needs to go through a redesign at some point. Today's Internet crowd is savvy, sleek and needs to have everything they want at their fingertips quickly and seamlessly.
Depending on the amount of planning you and your team put into the process, it can either be a relatively painless endeavor or a gut wrenching nightmare costing your company thousands of dollars or more in downtime, lost rankings, or other issues.
Consider this article direct research from the school of hard knocks that our staff and members have learned through experience. Over the years, the following tips have surfaced as things you need to think about before, during and after a website redesign. No one is perfect and even the best plans can have holes in them. Do yourself a favor - learn from our mistakes and use the following 4-step process to greatly improve your odds of getting through this process unscathed.
Step 1. Get Baseline Snapshots & Site Backup
Prior to launching your new website, we recommend doing some baseline reports, to note how much improvement your new site is over the previous design. We've found quite often this data is impossible to get weeks or months after a site launches, making it difficult to chart improvements - or the lack of them. Consider making reports on the following...
Load Time.
Conversion Rates.
Current High Traffic Pages.
Up to date Search Engine Rankings.
Bounce Rates, especially on top landing pages.
The "Hot List" of important inbound links - these are the ones you don't want to break!
Google and Bing Webmaster Reports - export the most recent data and save it for future comparisons.
Make a full list of all current URLs the site is using.
Record any 301 redir...