Setup and Optimize your YouTube Channel

Setup and Optimize Your YouTube Channel The Right Way the First Time!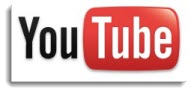 This is the third and last installment in our article series focusing on optimizing your company's video content.
The first article, Leverage Your Video Content Like the Pros to Skyrocket Your Site's Traffic, explained all the great reasons to host videos on your own Web site. Then we released the article, How to Optimize Your YouTube Videos to Get the Search Engine Rankings You Deserve, which showed you all the ways you can leverage your YouTube videos in order to acquire new traffic for your sites.
Now, in this article we will focus on building your YouTube Channel Page correctly and help you avoid the common pitfalls along the way. In case this is new to you, your YouTube Channel Page is important because it is the Landing page for your YouTube account.
This means anytime someone clicks on your YouTube username they are taken to your Channel Page, where they have the opportunity to watch the videos in your account. Here are some other, slightly more obscure, details about Channel Pages that are important:
Channel Pages are spidered by search engines and can rank in organic search.

Your Video ranking in YouTube is influenced by Channel Page Views.

Username links are

dofollow

to your Channel Page, allowing link juice to flow to them.
Customizing Your Channel Page
To setup your Channel Page, log into your YouTube account, click your username at the...