Simple Ways to Leverage Facebook Ads for More Local Leads

Simple Ways to Leverage Facebook Ads for More Local Leads
The marketing game at Facebook changed drastically when the positive ranking impact of likes was taken away. It substantially changed again when we were given the ability to boost our content on Facebook via paid advertising. Today, businesses have a variety of options when it comes to advertising to Facebook's huge database of users, which is good because - for local businesses at least - Facebook is now essentially a pay to play platform. Nothing makes this more evident than the messaging on the Facebook for Business page.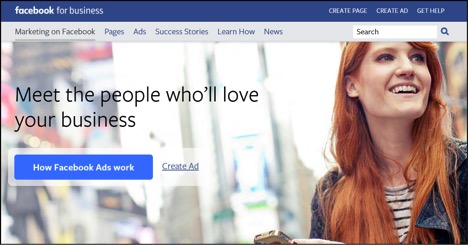 Why Facebook Advertising is Worth Your Time
These changes are not necessarily a bad thing. Likes can easily be manipulated or purchased so it was a flawed system to begin with. Plus, Facebook advertising enables you to laser target your audience much more accurately than on other platforms. The system is also easy enough to understand that your first ad could be up and running, with a budget as small as $7 a day, in a matter of minutes.
Crazy enough, people tend to trust Facebook more than any other online platform today. Plenty of people freak out over the idea of Google invading their privacy, but that's generally not the case with Facebook. While they balked at providing Google with the personal information needed to set up a Google Plus account, the fact that Facebook can easily see who they interact with and learn what they're interested in doesn't seem to bother them at all. Many users are always signed into Facebook on their smartphones, which they keep close by them nearly all the time. There are a variety of reasons for this, but they all add up to a platform users seem to trust more than they trust Google and that's a HUGE benefit for advertisers.
Because of this layer of trust, Facebook knows a ton of personal details about its users, including where they live and work, age, gender, family and interests. This allows advertisers to target only the users who they feel are most likely to engage with or buy from them. You can really narrow down who your ideal audience is b...