The SEN MasterMind Gem Of The Month: Feb 2017

SEN MasterMind Benjamin #1 — Serial LK56435128D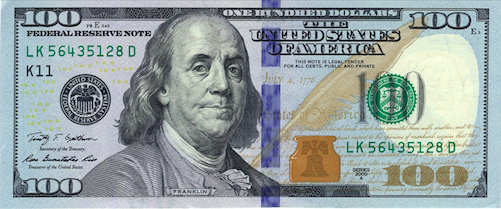 The SEN MasterMind Gem Of The Month
for February 2017 is hereby awarded to:
Keith Saye
This month's SEN MasterMind Benjamin Award goes to Keith Saye for sharing the following simple, but brilliantly useful suggestions inside the MasterMind Skype group. We are proud to award Keith the very first, SEN MasterMind Benjamin #1. He is receiving this exact $100 bill, Serial LK56435128D, suitable for framing OR spending being delivered registered mail via USPS.
This award is in recognition and appreciation of the following MasterMind Gems, which Keith submitted as follows;
[1/13/17, 6:17 AM] Keith Saye: This seems like a handy extra (Google Analytics) dashboard - comments anyone? I've added it to two accounts and the Google organic mobile data graph seems like a nice easy way to monitor that particular metric: https://www.0ptim1ze.com/mobile-analytics-dashboard/

[1/26/17, 8:19 AM] Keith Saye: Nice piece on the new expanded text ads and improving CTR. When you see the average lift in CTR, makes it worth the hassle: http://www.wordstream.com/blog/ws/2017/01/24/adwords-ctr-secrets

[1/27/17, 11:21 AM] Keith Saye: Interesting to note how important it is to keep auditing a site, even post a deep audit and fix. We had this site spot on for titles and descriptions and then this happened:




[1/27/17, 11:21 AM] Keith Saye: It exposed an issue where the review system they put in place was creating duplicate content when the idea was that it added original content to a thin content site. The system accidentally replicated each review as a new page too. So, you can see our idea of the reviews worked well, but one needs to keep an eye on things like this.
Keith, all of us here at SEN as well as ALL of the SEN Skype ...