The SEN MasterMind Gem Of The Month: May 2017

SEN MasterMind Benjamin #4 — Serial LB79850136E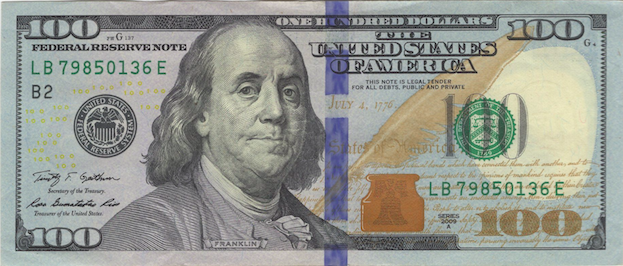 The SEN MasterMind Gem Of The Month
for May 2017 is hereby awarded to:
Caroline Melberg
This past month, our SEN MasterMind Skype Members benefitted from many robust conversations regarding a wide variety of SEO strategies, nuance, and developments. We especially received many GREAT questions as well as some timely and impressively expert answers.
Once again it was tough to pick a winner except for the serendipitous news about a business owner who opted to Photoshop his way through the SEO part of reputation management by forging a judge's signature on takedown orders sent to Google. Apparently he became so frustrated with the bogus bad reviews on sites like PissedConsumer.com and RipOffReport.com that he made a poor SEO decision in an attempt to usurp the online reputation management process.
So in light of that news, and in tandem with the following exchange, this month's SEN MasterMind Benjamin Award goes to Caroline Melberg for catalyzing the discussion that culminated in illustrating all of theright ways for dealing with bogus, unfair, or outdated bad reviews.
carolinemelberg: Anyone have experience driving a "rip-off" report result down in search? I have a client who purchased his business 2 years ago. The previous owner had some negative reviews on rip-off report from when he was closing down the business 5 years ago ... so the negative reviews don't apply to the new ownership, but they are associated with the brand. My client's site ranks first for searches on his business name, followed by YouTube, Facebook ... but then the stubborn rip off report shows up in position 4. Any thoughts on the best tactics/locations to get links from that will drive this search r...