Google+Local Primer: Your Guide to the Future of Local Business on the Internet

Google+Local Primer: Your Guide to the Future of Local Business on the Internet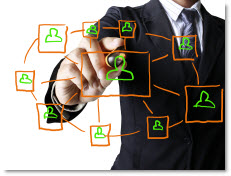 Google intends to layer the social-ness of Google+ into every aspect of its search and into every possible Google product. This is a historic, disruptive change and we are just beginning to comprehend some of its implications.
Although we are just getting a glimpse of the future, it's easy to see that before long Google will see all. They will have a standing profile for every person and business that details everyone you're associating and sharing with as well as how you interact with other people, brands and businesses. Google will see how you are using all of your Google products and you can be absolutely certain that this will affect search results and search rankings.
Then, as Google moves towards complete personalization of search results for every single person using Google products and services - all of this data will be leveraged. We know that this sounds dramatic but that's doesn't make it any less of a reality!
Big Plans for Businesses on G+

Right now, it's tough for many business owners to see a compelling reason for adding yet another social network to their already busy lives. But by making Plus matter in search results and rankings, Google will seduce nearly every enterprise that wishes to succeed online into participating. The internet is taking a giant step into the future and those companies that ignore Google+ do so at the risk of rapidly being left behind.
Google has truly earthshaking plans for Google+Local for businesses. It intends to make a company's Plus pages the hub for everything it does or ever hopes to do online. In addition to the social sharing features consider what Google already has planned for local businesses on Plus:
Business listing management

(what we're used to doing in Google Places)

.
Statistics dashboard

(hopefully, with full...