Was your Site Hacked? How to Recover from a Google Malware Attack

Was your Site Hacked? How to Recover from a Google Malware Attack
H

elp! My site was recently hacked and we got the dreaded "malware warning" labeled on our search results. Our rankings then completely disappeared. We downloaded and checked our site and found nothing. We also changed our server log-in info and upgraded our overall security. Nevertheless that hasn't helped us get back in Google. What can we do?
Answer: Ouch! Nothing is worse than typing your site name into Google and finding that it has been labeled with the dreaded - This site may harm your computer warning, like the graphic below.

Or worse, seeing a phishing browser warning on a site you are visiting like this one from Chrome: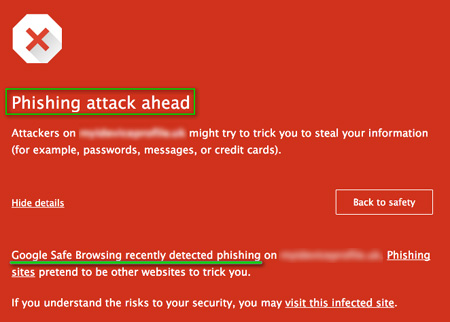 The good news in seeing the above messages is that it means your site is still in the index and not completely removed, which is an action Google commonly takes when malware is identified.
Google does the following when it believes a site has been hacked or infected with malware:
They put a hacked flag on the suspected site within their ranking database.

They remove the site from ranking competitively in Google by suppressing it in keyword searches.
They attempt to contact the site owner at any or all of the possible email addresses:

abuse@
admin@
administrator@
contact@
info@
postmaster@
support@
webmaster@

They send out a Malware warning through the site's Google Webmaster Tools account, if it has a verified account with Google.