Where can I find usage data for Google's "People Also Ask" panels?

Where can I find usage data for Google's People Also Ask panels?
Do you guys know of anywhere that provides data on the People Also Ask sections at the top of Google's search results?
Answer:
Yes, as a matter of fact we recently found a tool that is currently in Beta and (for the time being) free to use.
According to the information on their site the tool performs searches against a dataset of 100M+ People Also Ask (PAA) questions collected from Google across 200M keywords. You can find questions relevant to your topic and see them ranked based on popularity.
Here's a peek at the results for the search term spa supplies...
Click to enlarge in new window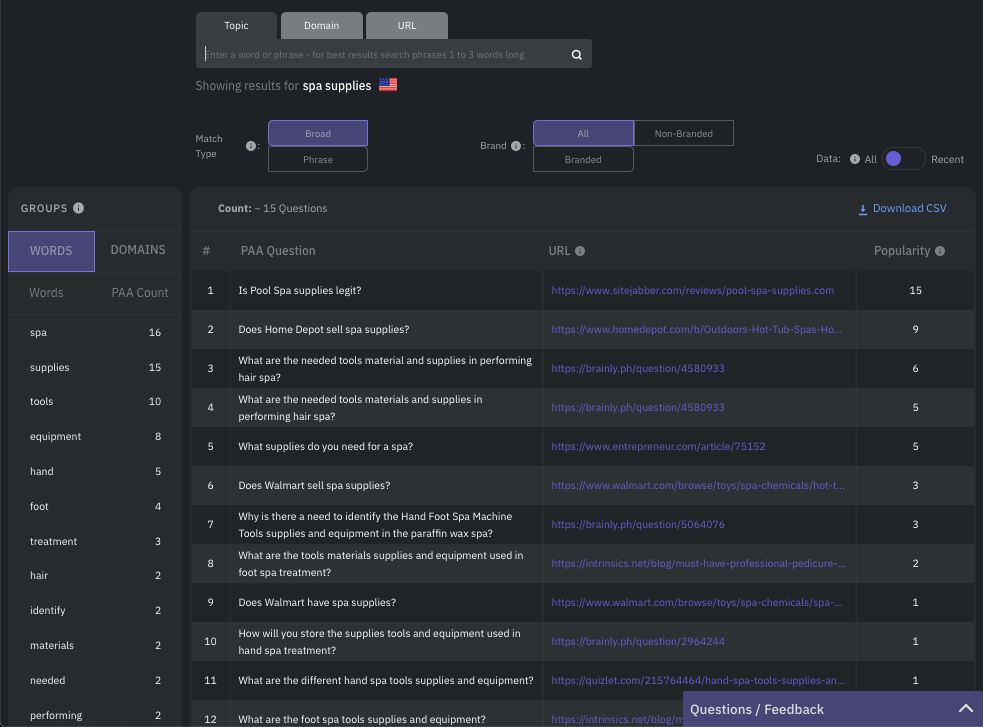 The tool differs from typical scrapper tools by also factoring in popularity which can help you with prioritization.
They say it's designed to help you...
Better understand your audience by the questions they ask.
Surface important ideas, topics and themes that you may otherwise miss due to low or 0 search volume.
Enhance existing content by understanding user intent around a particular topic.
Find questions people ask about your brand.
As mentioned above, it's currently in beta and free to use. However, they do request that you sign up for a free account (no credit card required) as that helps them prevent abuse and will also bump up your limits.
Here's the link: searchresponse.io/people-also-ask

...