Chrome v62 Broadens Scope Of Security Warnings
In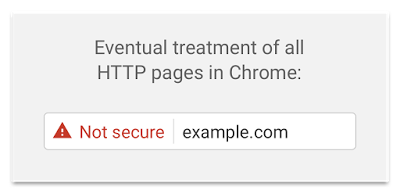 January Google began using their Chrome browser to coerce website owners to abandon the HTTP in favor of the HTTPs secure socket layer (SSL) standard.
According to Google's Chromium blog, their goal is to eventually "show the 'Not secure' warning for all HTTP pages" next to the URL.
In the meantime, their plan is to gradually broaden the criteria that triggers a warning. The first step was to show a warning whenever the web page offered login or credit cards forms. The next "broadening" comes in October when version 62 of the Chrome browser will show security warnings whenever users enter ANY sort of data in a form field located on an HTTP page.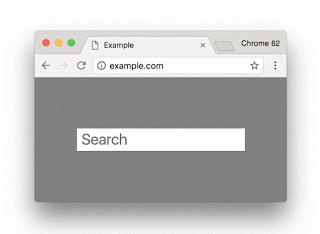 This means that any HTTP page that contains a registration, contact, or opt-in form will tell site visitors the site is "Not Secure" whenever they enter data into the form.
This also applies to any page with a search field. And, of course, the current version of Chrome already warns users on pages where credit card data or passwords can be entered, but you already know that, right?
In any case, this new change is actually a very big deal! It means that a huge percentage of high-ticket professional-services websites (think specialized attorneys, dentists, doctors, etc.) not-to-mention the every-day service businesses (auto repair, plumbers, contractors, beauty salons, restaurants, etc.) will be scrambling to convert once they realize their contact us, lead generation forms, and site search features are causing visitors to see scary Chrome security warnings, which cast doubt on the safety and security of doing business with them.
By the way, it takes only a cursory search to learn that 2 out of 3 in a search for top los angeles attorney are "Not Secure." And, ...