Google drops support for the Meta News Keyword tag
Last October Google quietly stopped supporting the meta news keyword tag. Apparently nobody noticed until just this last month.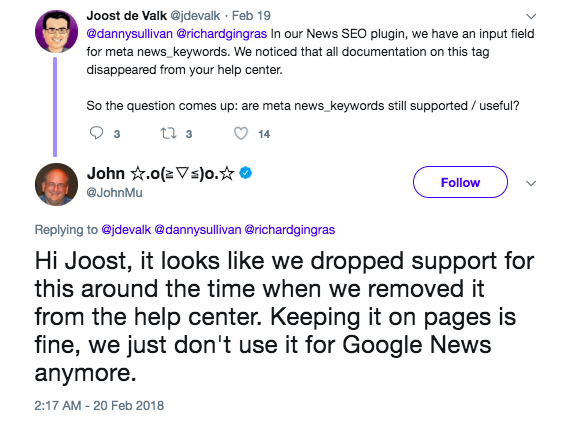 Introduced in 2012 specifically for news publishers, it was intended to help Google understand the publisher's content. There are probably more than a few writers who've been laboring daily over what keywords to put in that specially-made-for-them meta tag. Chances are good though, they quit using it because it didn't catch on with a significant part of the publishing niche. But only Google knows for sure.
Anyway, if you're still using it, you can stop now.

...