Google Sets Mobile Friendly Deadline: April 21st
Google has just quietly but, very clearly announced that the mobile search results are about to completely change. Here are the two important points from that announcement:
More mobile-friendly websites in search results


Starting April 21, we will be expanding our use of mobile-friendliness as a ranking signal.

This change will affect mobile searches in all languages worldwide and will have a significant impact in our search results.

Consequently, users will find it easier to get relevant, high quality search results that are optimized for their devices...

More relevant app content in search results
Starting today (Feb 26th), we will begin to use information from indexed apps as a factor in ranking for signed-in users who have the app installed. As a result,

We may now surface content from indexed apps
more prominently in search.

To find out how to implement App Indexing, which allows us to surface this information in search results, have a look at our step-by-step guide on the developer site.
Website Already Responsive? Be sure Google sees it that way!
Take the time to look at how Google sees your pages to be sure there aren't any errors you don't know about. Our team revisited the sites we manage, as soon as this announcement came out, and were unpleasantly surprised to find some errors in need of attention. So, please take the time to review your sites.
Website Not Responsive Yet?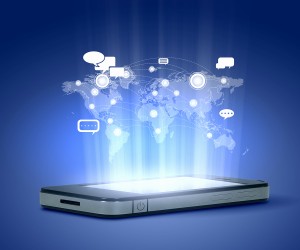 Now is the time to finish up any responsive red...