Google Updates the 'Pirate Penalty' for DMCA Violators
After two years, Google's 2012 'Pirate Penalty' has been updated for all countries. This penalty was created to downrank sites with a large number of valid DMCA notices filed against them. Google states,
"We've now refined the signal in ways we expect to visibly affect the rankings of some of the most notorious sites...(we will also be) removing more terms from autocomplete, based on DMCA removal notices."
In conjunction with their anti-piracy actions, Google is testing out a new advertising box that will kick in when you perform a search to download or watch a movie. The new advertising box will direct you to authorized sources to buy or rent the movie. There will be similarly designed ads for other types of media such as music coming soon.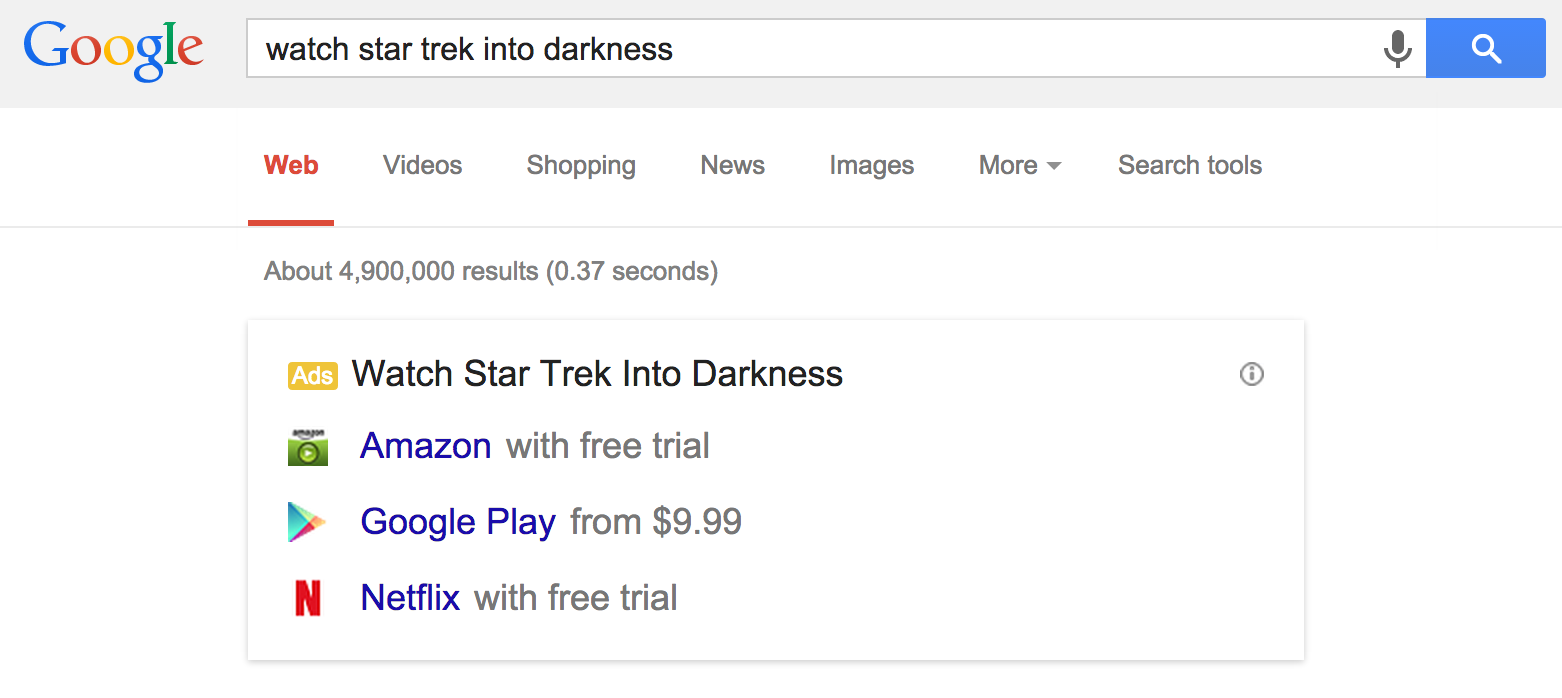 Lastly, Google updated their report -- How Google Fights Piracy, which you can read in it's entirety here.

...