Grab Your Custom Google My Business URL Today!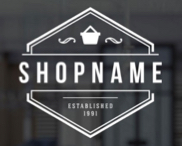 Google rolled out a Google My Business (GMB) feature that lets businesses create a "short name" to define their GMB listing URLs.
The idea is to make it easier to share your details with customers who can better remember a short name and enter it into a browser's address bar rather than a longer, more technical URL.
This is a welcomed and obvious improvement for all of us who have had to market using those ridiculously long Google My Business URLs. It's also obvious that the best short names are likely to be snatched up quickly.
This means you'd be wise to grab yours early in the game, not only because short names might become popular with customers but also to prevent your competition from squatting on your name or, worse yet, nefariously using it to their advantage.
Here's how it works according to Google...
If you're a verified business, you can create a short name, or a custom name, for your Business Profile to make it easier for customers to find you.

When you share your short name, customers can enter the short name URL in the browser's address bar, like "g.page/[yourcustomname]", to go directly to your Business Profile.

Note: For bulk users, short names have to be claimed individually per listing.
A solid reason to do this, if you aren't convinced yet, is that by going to g.page/YourShortName/reviews, customers can easily leave you reviews.
Google support tells you how to create, change, and delete your short name. They also provide a way to flag a name for review if guilty of impersonation or offensive, fake, spam or inappropriate content. In cases of dispute regarding the use of a branded URL by an entity, Google provides a mechanism by which you can submit a report.