View Hot Trending Topics in New Easy to Navigate Formats
Now, you can visit Google Trends and quickly see the top searches and trending topics from 13 countries organized into popular charts.
You also have the ability to view Google's Hot Searches in a calendar format to see the trends within a 30 day period. The top search of the day on Google will be summarized with a picture and a short caption. When your mouse hovers over a topic, you now get a snippet of information and a clickable link. See a screenshot below.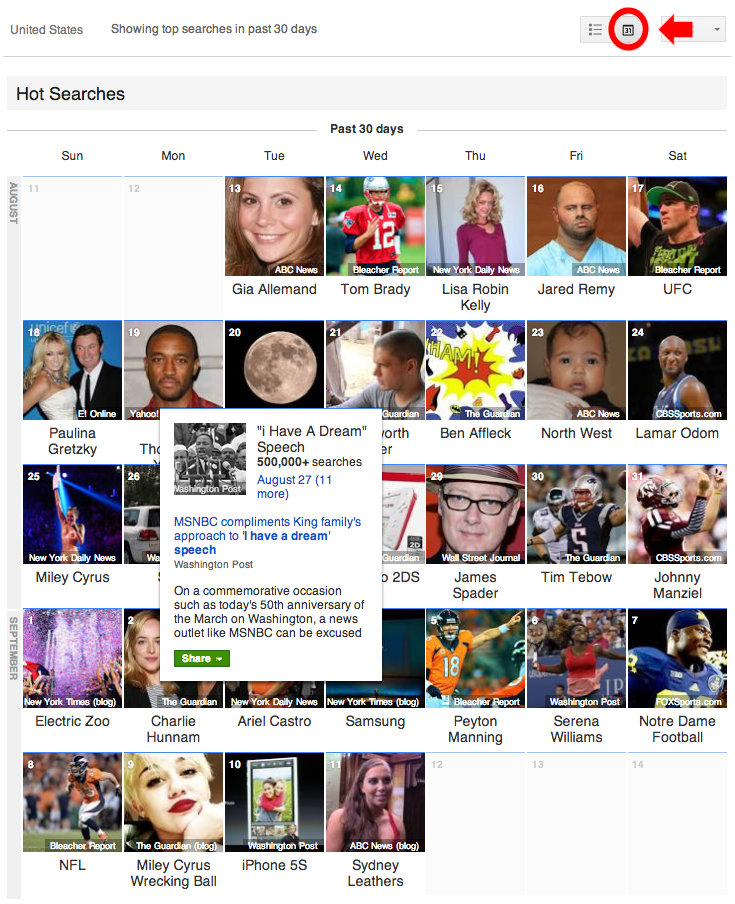 The Explore page of Google Trends also has new search filters in place making it easier to specify the countries, categories and time ranges for their search terms.
If you're new to Google Trends then we highly suggest you take the time to check out this tool. It's extremely helpful in giving a unique perspective on your keywords and their trending patterns. It's also great for giving you new keyword ideas to work off of that you wouldn't have otherwise thought of. Besides the normal long term keyword research benefit - understanding trending topics allows you to tap into the traffic potential of short term but very popular trends when creating content for your blog, social media platforms and short advertising campaigns. ...