Create Your Own Infographics in Minutes Using These Top 5 Tools
Every month we get great questions from our Business Support members focused on a wide variety of issues. With all the controversy surrounding links and the Google penalties we decided to upgrade the following question to be published so that you could learn from it as well...
We've started using Infographics to market our sites thanks in no small part to your previous articles on the subject. However, we usually had to contract these out to other firms or pay a pretty penny for quality infographic graphic designers. Can you recommend some tools that will help those of us with limited graphic experience to put these together ourselves?
Answer: Absolutely! If you are anything like us, Photoshop might as well be a four-letter word. Further, quality infographics aren't cheap and as you correctly noted, outsourcing their design can get expensive.
Fortunately, there are a ton of Web 2.0 tools out there that allow even the most graphic design-challenged individuals to put together engaging, informative, and visually attractive infographics in minutes. We polled the staff at SearchEngineNews and here are our top five recommended infographic builders.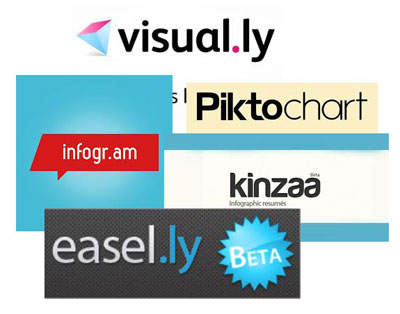 As we covered previously in our Infographics are AWESOME! Here's How to Create Them article, infographics are a fantastic way to spice up even the most boring data points and look good doing it! However, if you are still getting writer's block after checking out the do it yourself options above - you can always connect with us and we'd be happy to get those infographics created for you!
Brought to you by the experts at SearchEngineNews.com. Who have had their finger on the pulse of the SEO industry for 16 years. Reading every mainstream blog, talking with industry insiders and separating what works from what doesn't - ALL so you don't have to. Learn more and qualify for a FREE copy of the award winning SEO Book today!
---