Google Gets iPhone Friendly and it's About Time
Get faster results, access to all of your Google apps, and high-resolution full screen image searches all in one place with the newly redesigned interface of the Google Search app for the iPhone.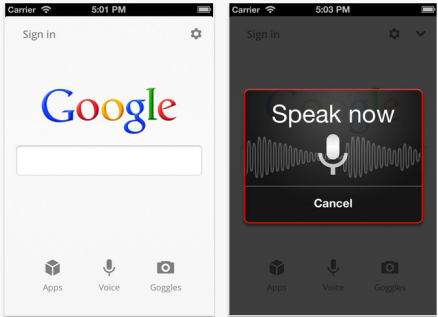 Faster Results
Everyone wants fast results when they are on the go.
With the help of auto-completion of search suggestions, the slide-in panel, and the swipeable menu viewing webpages has never been easier.
The slide-in panel allows you to quickly slide back and forth between webpages and search results while the swipeable menu at the bottom gives you instant access to search modes like Images and Places.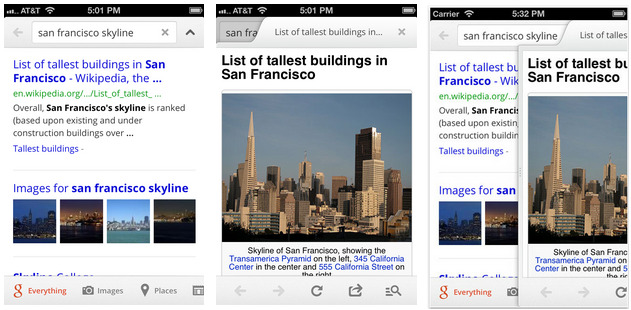 Need help finding text within a webpage? No problem, just simply tap the magnifying glass located on the menu at the bottom of every webpage.
High-resolution Image Search
Images can easily be searched using the image button on the swipeable menu at the bottom of the search page. Images can be viewed in two ways: by scrolling through a full-screen grid or by tapping a single image and swiping back and forth. When viewing a single image you will also see information about that image.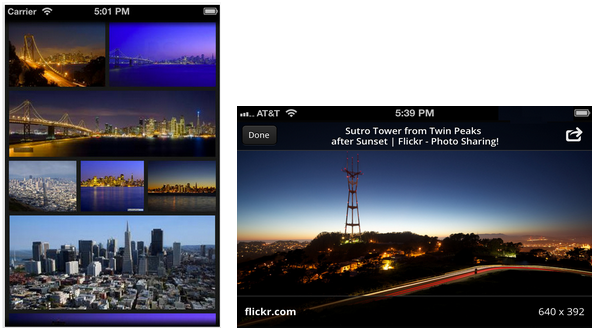 Found an image you liked? By tapping and holding an image you can save it to your phone so you can later share it with friends or use it as a wallpaper.
Easy App Access
Organizing your apps made easy. Choose between browsing your Google web apps or apps on your iPhone. All of your favorite Google apps are now in one place. Sign in once and never sign in again to view your email, calendar appointments, documents, or the latest hot posts on Google+.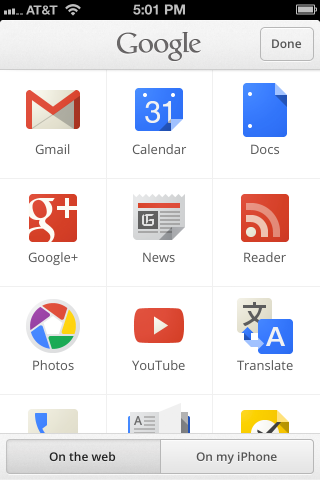 ---