Microsoft Set to Rebrand Once Again
At the Design Day conference in Norway, Microsoft's General Manager of Windows Phone Design, Albert Shum, and Wolff Olin's Executive Creative Director, Todd Simmons presented the process and story behind Microsoft's upcoming rebranding. It is a huge undertaking for a multi-faceted corporation with a billion-plus users to change their look and design. This is the type of move that can make or break a company.
Take a look at the old versus the new: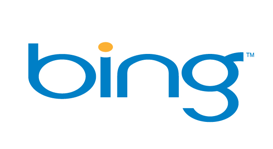 In Shum and Simmons' presentation, they showed this Bing logo concept ad:
With iOS and Google (devices and platforms) usage on the rise, Microsoft is attempting to stay relevant. Between Bing, Office, Windows, Xbox, and Skype - Is a rebranding going to do the trick? What do you think of the new logo? You can view the entire presentation here. As always, we welcome your thoughts in the comments.
Brought to you by the experts at SearchEngineNews.com. Who have had their finger on the pulse of the SEO industry for 16 years. Reading every mainstream blog, talking with industry insiders and separating what works from what doesn't - ALL so you don't have to. Learn more and signup for a 7 day trial for just $1!
---