Pinterest: Demographics, User Habits & a Few Surprising Facts
We've been reporting on how to use Pinterest since it first hit the scene and we're even more excited when we get updates from clients on how much success they're seeing with this site! However, the question we're focused on now is if Pinterest is really worth your attention or if it's a bad fit for your marketing.
The first thing you need to understand about Pinterest in order to be sure you want to target it in your marketing is WHO is actually using the site. When researching this topic we found a great infographic depicting Pinterest's demographics and user habits. When looking at the research a few very interesting facts come to light.
Pinterest is most highly populated by 25-34 year old women who have children.
Online consumers found products they buy (or want to buy) on Pinterest 69% of the time versus 40% of the time on Facebook.
In a poll, 43% of people preferred to interact with stores or brands on Pinterest versus 24% preferring to interact with brands on Facebook.
A fact that really caught our attention: "Pinterest referrals spend 70% more money than visitors referred from non-social channels."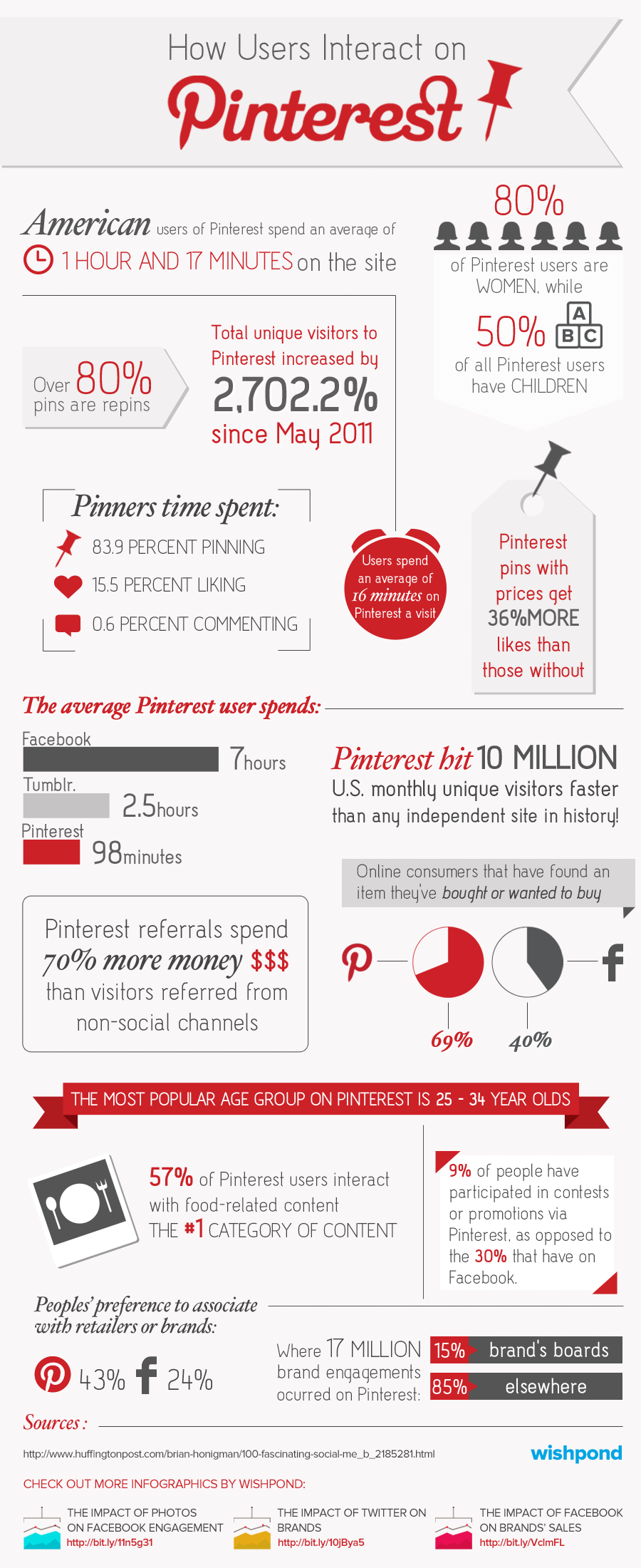 So, to answer the question above - YES! We stil very much believe that Pinterest is worth your time and effort; Especially if you want to tap into the young woman and family market. If you have any type of ecommerce site that shows images of your products then your marketing plan for 2013 should include Pinterest.
Get creative about the images for your products and ditch any manufacture provided images so that your site can stand out from the crowd. Take multiple angles of your products. If it's clothing then get all the different angles and be sure to show it with someone wearing each item. Images are a HUGE growing resource these days so be sure you're doing your part to get as many eyes as you can on your products!
Here are a few more Pinterest Resources you might find helpful
- Kristi Hagen, President & Chief Editor, Planet Ocean

---