The Top Social Media Tools You Can't Afford to be Without!
We were asked for a list of Social Media Tools that we would take on a 'desert island'. After some heavy debate and a few laughs we settled on our favorite tools based on these five critical factors: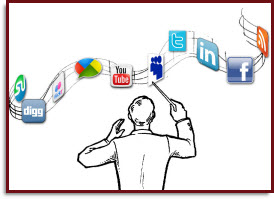 1. Ease of use
2. Affordability
3. Time savings
4. Tracking
5. Overall reporting features
If you're looking for online tool to make managing your social media profiles easier then read on to see what our experts had to say...
Overall Social Profile Management Tool
Tools for Content Distribution & Analytics
Tools to Help You Find Great Content Ideas
Specialized Tools
We also have a great article recently published that goes over some of the very best, Must See Tips & Tools for Fresh Content Creation, Optimization & Distribution. Be sure to check it out for more depth.
Do you see your favorite tool listed above? If not, let us know what we're missing and I'll get it added to the list with your direct recommendations!
---