What's New in Local Search for May 2013
Here is the May 2013 installment of 'What's New in Local Search'. It's been another busy month so I won't waste your time and am just going to dive right in.
Google announces a new integrated dashboard for managing Places and Plus together in one place. Unfortunately, most of us don't yet have access to it, yet. Read this post on Google+ Local-What's Really Changed to learn more.

Foursquare announces that it will set its data free to third parties that wish to use it for ad targeting. Foursquare seems to be like the guys who sold picks and shovels to the Gold Rush miners instead of jumping into the digging themselves. That's not a bad place to be.

Facebook Home is the new app to watch. It layers over Android in a way that should have Google worried. Once installed, the device becomes more like a Facebook phone than a Google phone, which sounds like it would be ideal for active Facebook users. Facebook now wants to turn to development of Home for Apple products, but it seems as if the poor reviews and low adoption rates for Home will necessarily refocus its attention on getting things right on Android, first. This puts a big dent in Facebook's plans to monetize Home with advertising and has investors fidgeting again.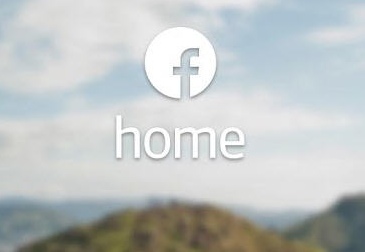 Google Map Maker debuts in the UK, with a MapUp event and StreetView comes to Hungary and the Kingdom of Lesotho in Africa.
Yahoo announces that it's scrapping Upcoming, its events calendar product and Deals, it's coupon site. My guess is that mobile-focused apps will replace their functions. As Google, Microsoft and Yahoo race for mobile dominance, Yahoo has the most to gain.
The relationship between Pinterest and Bing deepens as Bing enables super-easy pinning directly from image search to boards. Read our write up on it here.
The link to more Places listings that appeared at the bottom of the Local Packs disappears, as does the link in the menu beneath the Google search box. Google tends to ditch features that searchers aren't using much. Whether that's the case with this or not is currently unclear.
In a weird twist of events, Google sells Frommer's back to its founder, but not before stripping many of its assets, which it's keeping for itself. This includes reviews, content and social followers. So while buying followers on social media is bad for us, it's apparently okay for Google to do so. I imagine this may have been part of the plan from the beginning and possibly reveals a profitable new acquisition strategy. Will we see similar deals in other niches?
Bing says it will have Product Ads, its version of Google's Product Listing Ads, available by summer. If you're selling products, get on board and get it working for you well before the holiday shopping season arrives.
Blumenthals updates its Places category tool to mesh with the categories now available in the new Places dashboard. There were quite a few changes made, so it's worth taking a look at.
Manta releases a survey showing that 61% of SMBs don't feel as though they are getting much ROI from their social media marketing efforts. Despite this, 49% of them say they've increased the amount of time they devote to it in the past year. This just goes to show how hype can effect actions more than data does. No wonder it's not easy directing businesses down a meaningful path in social or convincing them they should spend resources improving their website before they try chasing down yet another social media rainbow.
eBay comes out with a new free shopping app, Red Laser, for iOS, Android and Windows phones. It allows users to find coupon deals nearby their location and compare prices. People can purchase products online via the app and have them waiting for pick up in the store. Once the user is inside a store, the app helps them to pinpoint exactly where to go to get a product. The SDK for developers claims to have the fastest, most accurate barcode scanner in the worldand can be white labeled, which makes it pretty appealing. Oddly, it also features a way to check for allergens in products before purchasing them. Must be someone's pet project.
We get a quick peek at a free iPhone and iPad Touch app for managing Google Places listings, before it disappears from the Apple apps store. Apparently, it's not quite ready for release, but will allow business listing verification, updating of company data, uploading of photos, viewing traffic stats and management of multiple listings from one platform. There's been no comment from Google about this. I'm hoping I'll be able to use it on all of my devices, including the desktop.
Google ups the ante on using Wildfire, a social media marketing platform that it acquired last year. It's now priced at $2500 a month, which defintitely cuts out the little guys. Watch for Google to show more and more bias towards serving the lucrative enterprise-level markets rather than the low-budget SMBs.
Samsung apologizes for paying people (a marketing firm!) to post good reviews about its products and complaining about their competitors' products online. It's sad that agencies - and Samsung probably hires big agencies - are still doing this and that global companies pay them to do it. I wonder if they got a refund for that work?
Phil Rosek gives us a great article on ranking in Yelp which also includes good information and insight on the review ecosystem in Canada.
As usual, we see a host of bugs and glitches in Google Places in April including review problems and the ever-present issues that service area businesses face in managing their Places presence.
Restaurants are the top category in Local Search according to a recent survey by Constant Contact. Any restaurant ignoring the mobile market is at the mercy of their current customer base, as it will become harder and harder to attract new diners without a solid mobile presence. Luckily, this can be accomplished by getting listed on the right websites and apps and doesn't require a great website, which few restaurants have.
Yahoo adds an iOS and an Android news app for mobile devices. The user chooses the topics they're interested in and Summlystreams visually-rich, condensed news stories to them. It's probably not a coincidence that Google is buying a Summlycompetitor, Waviito add to it's arsenal.
At PubCon New Orleans, the exhibit hall was populated by a lot on folks selling content creation services. One even offers to coach you through creating an in-house expert in your niche to help you gain some ummmmph from authorship rich-snippets and Author Rank. Author Rank a proxy for the theme, authority and trust of a writer - was deeply covered in the sessions themselves. Everyone looked beyond simply placing a face in a result to the concept that an author's authority on a subject can be transferred to the sites where his or her content is published and vice versa. The advice I got was to use the Contributor box on my Plus profile to link to every blog I've been published on.
I also learned a new term, pogo-sticking, at PubCon from Jim Boykin of Internet Marketing Ninjas, which is a term that I then discovered our own John Heard has been training SEN members about within the Advanced SEO Courses for awhile now. It goes beyond a bounce to describe a searcher visiting and looking around on a site before returning to Google. Jim says this indicates that the searcher did not find what they were looking for on the website and that it influences Google's interpretation of the usefulness of that site for that query. It's an interesting thought that encourages us to provide answers on our websites, even if we link away to the answer rather than having it within our own content.
Yelp is doing live events and online webinars (Webinar Wednesdays) in an effort to help the biz owners that use it to better understand the Yelp review system and how to deal with negative reviews. You (or your customers) can sign up for the live webinars and view the archived events here.
Google Nowis now available for Apple operating systems. Few people are paying much attention to this app, but it's definitely one to watch. I think it gives us a remarkable view of one possible future of local search on mobile devices, not just with its predictive search features, but also with the way it quickly delivers information that has been marked up in Schema.
46% of the respondents to xAds recent survey revealed that they ONLY use their mobile smartphones and tablets to research buying decisions. This is a stunning statistic that shows us how rapidly search behavior is changing. It seems like I mention every month how those businesses that refuse to embrace and run with mobile are being rapidly left behind. This one indicates that they will soon be irrelevant to a large portion of the American buying public.
---