Youtube to Put Some Channels Behind Membership Walls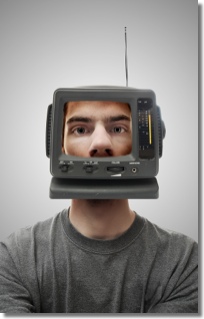 Netflix, Hulu and Amazon has proven without a doubt that people want to view their TV programs streaming online with a low monthly fee and NO contract to tie them in. This has put the cable companies up in arms and scrambling to shift programming to online platforms as they continue to lose viewers. Well, watch out cable because here comes trouble...
Rumor has it that YouTube is planning to roll out a paid membership system that will control the access of up to 50 YouTube channels. Memberships are said to start at $1.99/mo. and will include a commercial free option. This is all set to go live as soon as this month. However, upon further research we discovered that there was no official announcement made by YouTube as of yet.
The news has been trickling out since the beginning of the year and is back in full force. The most recent is a solid article published by Financial Times. Then when Mashable approached YouTube recently for confirmation of this move they were quoted saying...
"We have nothing to announce at this time, but we're looking into creating a subscription platform that could bring even more great content to YouTube for our users to enjoy and provide our creators with another vehicle to generate revenue from their content, beyond the rental and ad-supported models we offer."
So, what can we take away from all of this? YouTube will roll out a paid membership that will allow its users to take advantage of the premium content they've been shelling out millions of dollars to create. How do we know that? It's the next obvious move. Companies have already proven that the future of paid programming is online and nothing makes users happier than being able to pick and choose from various systems that fit within their budget and their schedule.
YouTube has also recently revamped their user interface to focus more on the promotion and organization of channels specifically and now we know why. Hey, maybe monetizing some of that content will also allow them to get the DCMA off their backs at the same time...
This shift will definitely push more users to YouTube than ever before, which makes growing your channel's audience that much more important. The channels that are set to be behind membership walls are not just big time Network TV content; they're being pulled from the top viewed channels within various topics. According to the Washington post:
"Executives at Google have said that they expect 75 percent of all video channels to start on the Internet within the next decade, and it has clearly done its part to push that trend along."
That's so important I want to say it again...
Google expects 75 percent of all video channels to start on the Internet within the next decade!
So, why am I telling you all of this? If done correctly, a solid YouTube channel could be the future of the right kind of business. People love video and a YouTube channel will have a low monetary entry fee with the potential of big payoffs long term. Don't get me wrong, I'm pretty sure no one is going to be paying to watch cat videos, but with the right on-air talent who says there isn't a cooking show or technology broadcast in someone's future...
Be sure to leverage these resources to boost your video knowledge today.
Brought to you by the experts at SearchEngineNews.com. Who have had their finger on the pulse of the SEO industry for 16 years. Reading every mainstream blog, talking with industry insiders and separating what works from what doesn't - ALL so you don't have to. Learn more and signup for a 7 day trial for just $1!
---