5 Hot Pinterest Ad Tips to get the MOST from your Campaigns

Ad Campaigns & Promoted Pins
5 Hot Pinterest Ad Tips to get the MOST from your Campaigns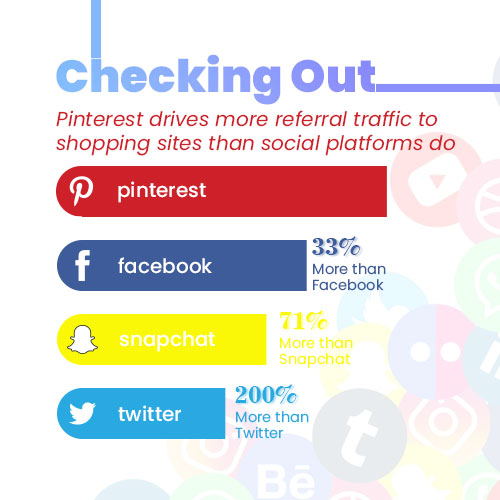 Did you know that Pinterest drives more referral traffic to shopping sites than Facebook, Snapchat or Twitter?!
Pinterest is a marketing powerhouse for eCommerce because its users are proactively searching and saving rather than mindlessly scrolling through a feed and happening onto something.
As a marketing weapon, Pinterest's' success is also, at least in part, tied to Pinterest's development of its robust advertising platform. For example, Pinterest Business offers interactive user-friendly tools like "Shop The Look" that pull users in or their QR like "Pincodes" that allow customers to interact with brands off and online.
So, once you have finished setting up your advertising campaign with specific goals, objectives and target audiences (remember that was explained in the previous article in this series), it's time to optimize your best pins to push your campaigns to the next level.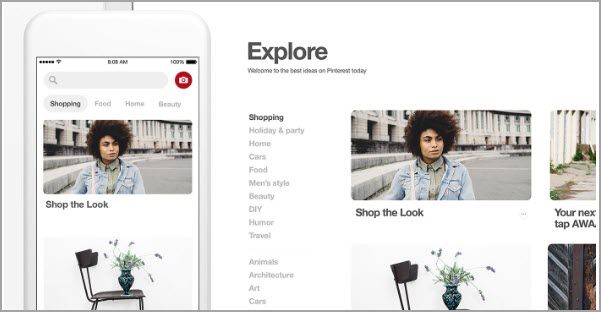 Remember, Pinterest is a visual medium first and foremost. So, here are some hot tips and examples you can use to get the most out of every one of your Promoted Pins.
1. Maximize Your Description
/>
The visual layout of your pin is the FIRST thing that catches a potential pinner's eye. However, the description can't be overlooked. It adds vital context that can be the key to the conversions you're looking for.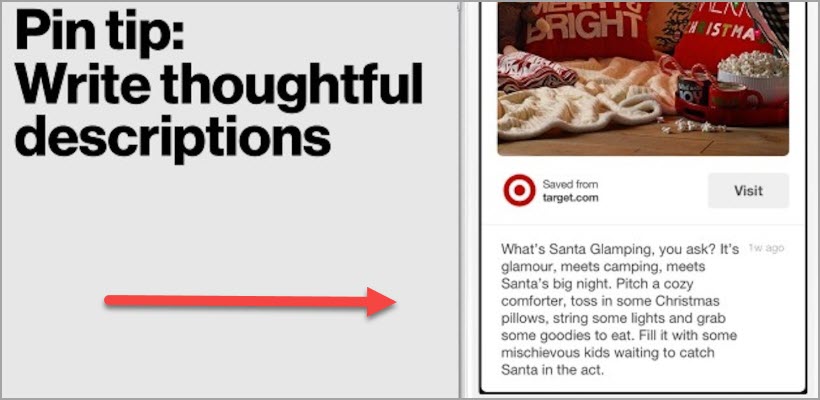 You only have 50 characters of your description displayed before a searcher has to click on the pin in order to read the rest of it so be smart!
Be sure each Pin's description includes:
Clear Call to Action: Does it entice them with a clear call to action? Add the details they need to continue on?
Keywords: Much lik...