5 Tough Questions Asked by Potential Clients and How You Should Respond!

5 Tough Questions asked by Potential Clients and How you Should Respond
—
Part of owning your own SEO business is prospecting for new clients. Unfortunately, what sounds easy is all too often incredibly hard. It's a tricky process that takes years to get right. It starts with knowing what questions to ask, which we outline for you in our resource, 15 Must-Ask Questions to Avoid Getting a Client From HELL.
The other half of that process involves the questions those same clients will have for you and the answers you give can make or break the deal you have on the table. Here's how we suggest you handle the 5 most common questions we see.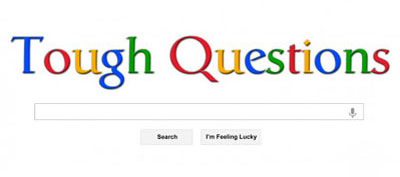 Question #1: Can you provide a guarantee for page 1 rankings? How long is it going to take?

Ouch! We can't tell you how many times we've heard this one. If there are any "expletives" in the SEO industry, "guarantee" might be one of them. Unless you own the search engine, there can be no guarantees in the SEO world.

How Should you Answer: We don't guarantee top rankings. No one can do that. We can guarantee that we will do a detailed review of your site, your competitive niche, conduct keyword research, a backlink audit, and tell what is and is not possible based on your current resources. SEO is not magic. It may take months to show discernible results.

Question #2: Can you show me an example linking report or SEO audit you've done for another client?

Client confidentiality aside, it's never a good idea to show ANYONE your work product, processes, checklists or intellectual property. Further, it's been our experience that clients who request this information use it when talking to OTHER consultants to gauge deliverables and price. Don't share this, ever.

How Should you Answer: Our linking report and client SEO audit documents are intellectual property and bound by confidentiality agreements. What I'm hap...