6 ways to drive traffic and sales with your LinkedIN profile!

6 ways to drive traffic and sales with your LinkedIN profile!
I

have a LinkedIN account with several connections but not much else. I know I'm not using it as effectively as I should. Specifically, I've yet to generate much traffic or sales to my site. What tips can you give me to change that trend in 2011 and beyond?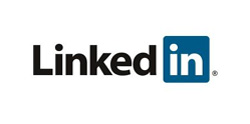 As you may have heard LinkedIN had a pretty eventful May with its IPO doubling the valuation of the company on its first day of trading. Although the company has slipped noticeably since and has been fending off arguments of being overvalued, been labeled as the herald of a new Web 2.0 tech bubble, and is still addressing bad press regarding their overall site security, LinkedIN can't be ignored.
Specifically, LinkedIN, with its 102 million users spanning 200 countries is now the Internet's premier social networking contact tool for business professionals and should be a part of your regular marketing strategy.
LinkedIN is also an invaluable reputation management tool and makes a great online business card you can use to promote yourself to prospective clients or networking contacts. Finally, LinkedIN profiles rank very well for your name in Google, usually in the top three, making them ideal for both resume enhancement and locking up Google brand identity results.
In a nutshell, LinkedIN is a fantastic tool for establishing a professional networking presence and generating business and post-IPO, these benefits just got hotter!
To that end, ...