7 apps your Facebook business page NEEDS to have in 2013

7 apps your Facebook business page NEEDS to have in 2013
I

love your articles and videos on Facebook promotion. However, I don't see much info on which apps are best to use for existing or new business pages. There are thousands of apps to choose from and it's a little overwhelming, can you save me some time and recommend some must-have apps to better connect with my current fans?
Answer: With over ten million apps on the Facebook platform used by over 665 million Facebook users every day, there are definitely a lot of options out there. The good news is that you have us to navigate the minefield for you and separate the winners from the landmines.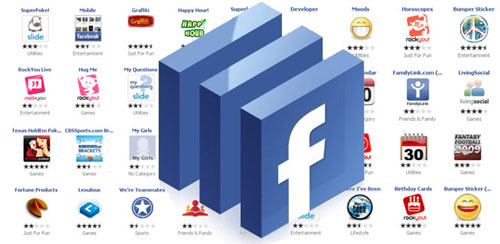 Below are our top staff picks for must-have Facebook business-related apps, distributed among seven major categories. Several of the apps may be familiar to you, some won't be. All of them will take your existing business page to new heights in 2013.
1. Top Custom Tab App - Pagemodo: Facebook eliminated the ability to add custom landing pages in March, 2012 when they rolled out "Timeline." Nevertheless, getting new "likes" is much easier if you provide visitors with attractive custom tabbed content you can highlight in your regular status updates. There are a LOT of recommendations in this space but one of the most popular is Pagemodo which allows you to create stunning welcome pages with photos, videos and more. Plans start at $6.25/mo for single pages and $33.25/mo for unlimited pages.
2. Top Blog Promotional App - NetworkedBlogs...