7 MUST HAVE apps for your Facebook business page in 2012.

7 apps your Facebook business page NEEDS to have in 2012.
I

love your articles and videos on Facebook promotion. However, I don't see much info on which apps are best to use for existing or new business pages. There are thousands of apps to choose from and it's a little overwhelming, can you save me some time and recommend some must-have apps to better connect with my current fans?
Answer: With over 500,000 active apps on the Facebook platform used by over 70% of Facebook users everyday there are definitely a lot of options out there. The good news is that you have us to navigate the minefield for you and separate the winners from the landmines.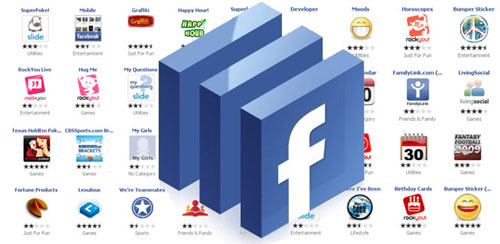 Below are our top staff picks for must-have Facebook business-related apps, distributed among seven major categories. Several of the apps may be familiar to you, some won't be. All of them will take your existing business page to new heights in 2012.
1. Top Landing Page App - Welcome: Adding a custom landing page to your Facebook page is a no-brainer. Getting new "likes" is much easier if you provide visitors with an attractive graphic gateway instead of just sending them directly into a cluttered wall. There are a LOT of recommendations in this space, but for those just starting out, the free app from developer Word of Social is the simplest to use.


2. Top Blog Promotional App - NetworkedBlogs: Integrating your blog into your Facebook page is a great way to boost the power of both. NetworkedBlogs will automatically post your new blog posts to your Facebook wall as well as all your social media profiles. The app works on both your personal and brand pages and is widely adopted, allowing you to research, connect, and grow your blog following by connecting with other like-minded...